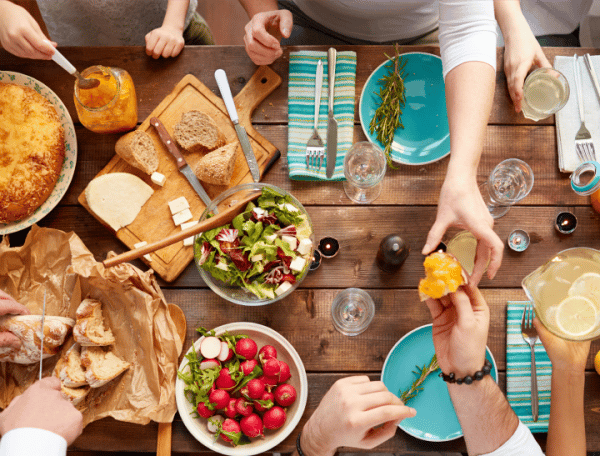 This year I'm determined to feed my family healthier meals without spending a fortune. It's easy to buy healthy food when money is no object, but who can truly say that money is no object when it comes to food? So often I hear, "But you can't put a price on your family's health". True, but a healthy family also needs lots of other expensive things like, say, a roof over their heads and clothes…that sort of thing.
It's all about getting organised, and doing a bit of research, which it just so happens I have already done for you.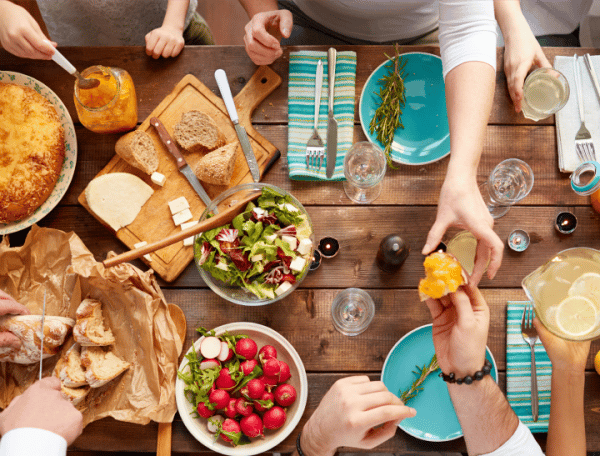 My big goals with my kids this year - and by kids I mean my children and my husband - is to get them all trying new foods, eating in a more structured way by avoiding endless snacking and increasing their intake of fruits and vegetables.
Instead of my lofty goals lasting for January only, I plan to get it all happening in January and then continue our new, affordable, healthy eating habits for the entire year.
Here are eight affordable ways to feed your family healthy meals that anyone can do. No somersaults or high-wire acts required.
1. Invest in a pantry freezer.
Pantry freezers are an affordable way to take advantage of specials. What good are four loaves of bread for $2 if you have nowhere to store them? So it's time for a pantry freezer, just like the one my friend's mum used to always have stocked up. I remember being at her house and she'd send us out to choose something for lunch.
Sausage rolls...always sausage rolls...
These days I make my own healthy sausage rolls. Pantry freezers don't mean you have to suddenly start feeding your kids unhealthy foods. Make your own sausage roll fillings (with vegetables!) using puff pastry you have stored in there and mince, and pre-prepared vegetable puree. Stock up on frozen berries for shakes, spaghetti sauce you've prepared for the week, healthy pizza bases and you can even freeze lean deli meats and anything else you have found that is on special.