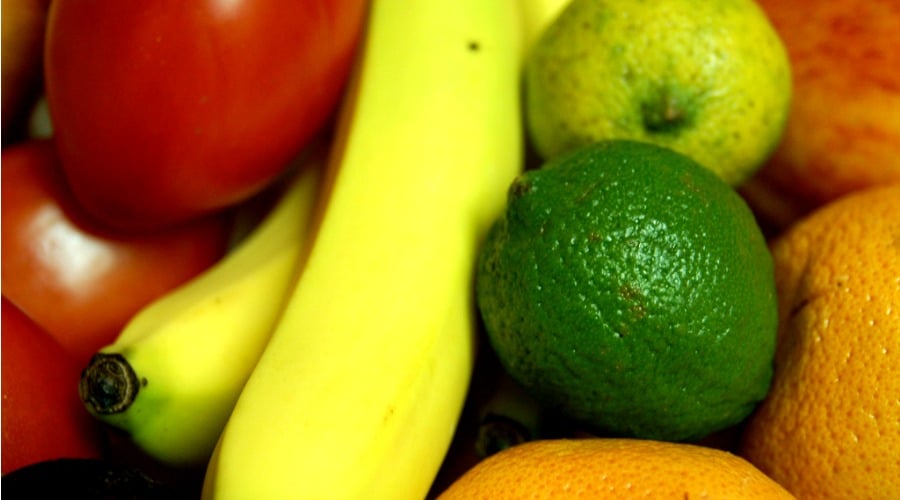 Image via Flickr
If you eat to improve your health, here are five foods to put in your supermarket trolley every week. All pack a proven punch in terms of health gains if you have them regularly.
Oats
Oats are a wholegrain cereal usually eaten for breakfast as porridge or in muesli. They have more soluble fibre than other grains.
A soluble fibre found in the outer endosperm cell wall of this cereal known as beta-glucan reduces absorption of cholesterol in the small intestine. Eating enough oats so you get around three grams of beta-glucan daily reduces your total cholesterol and LDL (bad) cholesterol in both people with high and normal cholesterol.
Half a cup of raw rolled oats (50 grams) contains about two grams of beta-glucan and four grams of fibre. Oat bran is a bit higher with eight to 12 grams of beta-glucan in every 100 grams.
Put another way, three bowls of porridge a day gives you enough soluble fibre and decreases your total cholesterol so much that if everyone started eating rolled oats, then the incidence of heart disease would drop by about 4%.
Clearly, oats for breakfast are a must. And there's an added bonus – they're cheap, at $4 to $5 a kilogram.
Salmon
Salmon is an unusual fish because it's so high in fat; at about 13 grams of fat per 100 grams, it has double the fat content of lean steak. But put it on your menu every week anyway because it contains highly specific polyunsaturated fatty acids called omega-3s (1.7 grams per 100 grams fish), which are components of every cell membrane in your body.
Omega-3s, and another group of polyunsaturated fatty acids known as omega-6, get converted into a host of powerful compounds that regulate important body functions, including blood pressure, blood clotting, the brain and nervous system, and the production of molecules that regulate the inflammatory response.
A systematic review of 11 placebo-controlled, double-blind randomised trials, with 15,348 patients who had heart disease, measured the impact of taking one gram of omega-3s daily for at least one year. It found significant protective effects on cardiac death rates, sudden death and heart attacks, even though there was no protective effect for all-cause mortality or stroke.
We need to get the major omega-3 and omega-6 fatty acids from food because our bodies cannot manufacture them. To keep inflammatory processes under control you need a ratio of omega-6 to omega-3 fatty acids of about four to one.