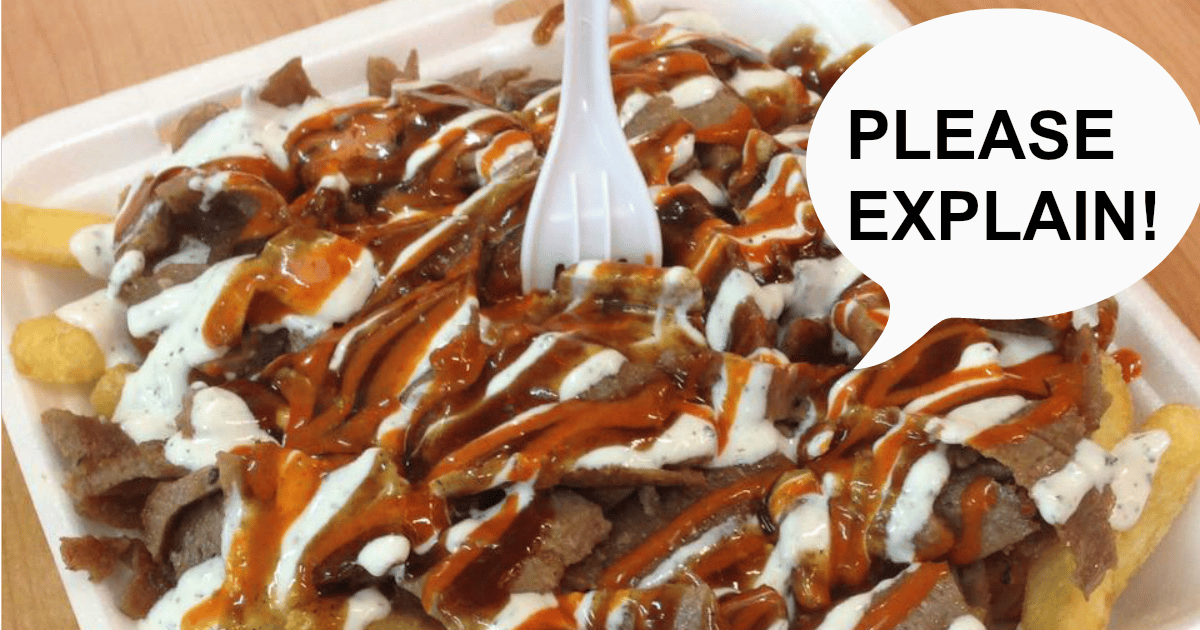 Unless you've been living under a rock with no internet connection in recent months, there's a good chance you've seen the halal snack pack popping up in conversation.
For some, this criminally underrated dish is a long-time favourite. For others, it's a previously unknown mystery that seems to have appeared out of nowhere.
Here, we're breaking down the essential who, what, where, when and whys.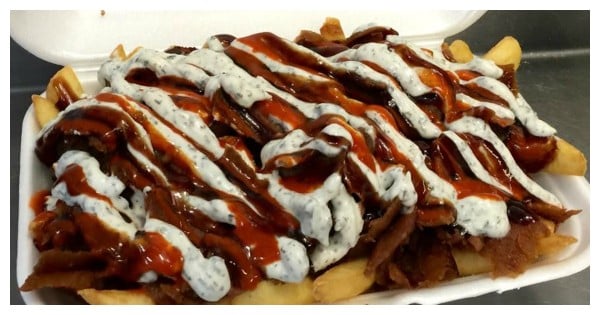 Edible happiness in a styrofoam box. Source: Facebook.
So, what exactly is a Halal Snack Pack? 
The halal snack pack (or HSP as it's known to aficionados) is one of the greatest takeaway meals of all time.
Freshly cooked hot chips are loaded into a styrofoam box before being topped with cheese and slow cooked meat (chicken and/or lamb) taken from a vertical rotisserie, and then smothered by a series of sauces.
To experience the HSP in its true authentic glory, go for the holy trinity sauce combination of garlic, chilli and barbecue.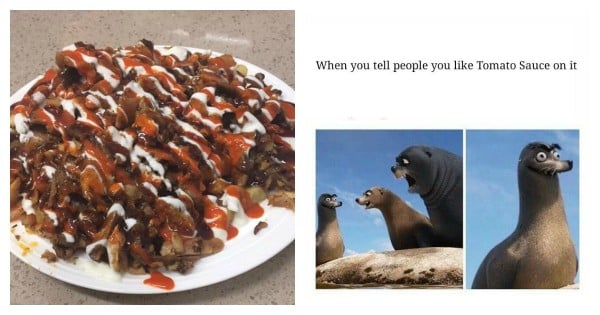 Seriously though, no tomato sauce. Source: Facebook.
Why is the HSP suddenly popping up all over my social media feed? 
Long-time champion of the HSP, Senator Sam Dastyari is largely to thank for the increased attention this much-loved snack has received.
In March 2016, Dastyari used the final minutes of his Sentator's Statement to praise the greasy delight and promote halal products.
Then in June, he was part of creating the world record holding HSP, which came in at eight metres long.
Then during the federal election over the weekend, Dastyari invited newly returned Senator Pauline Hanson to visit western Sydney and share a halal snack pack with him.
It didn't go well...
There's also a halal snack pack appreciation society on Facebook, which boasts almost 150,000 members since its creation just seven months ago.
Pauline Hanson says no the mighty HSP. Post continues... 
Where can I get my hands on one? 
Mercifully, the HSP is relatively easy to find because almost every kebab shop around the nation is doing them.
And being the national food trend that it is, there's every chance George Calombaris will be creating Michelin-style versions of the classic in no time.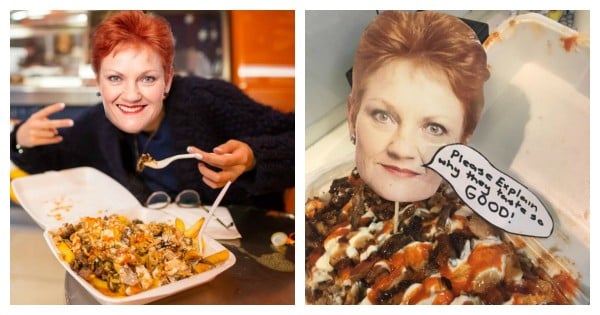 Please explain! We can't Hanson, they're just too good. Source: Facebook. 
Are there any unspoken rules to ordering the HSP? 
Yes, there are.
Mayonnaise and tomato sauce are not the true sauces of the HSP.
Don't be caught out asking for them.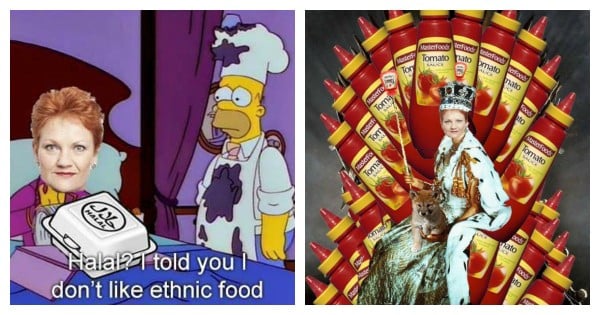 Images via Facebook.
Is Dastyari set to abandon the Labor Party and start the HSP Appreciation Party in the future? 
Quite possibly.
It wouldn't be the worst micro-party out there, that's for sure.
But whatever the outcome, we truly owe Dastyari for finally bringing something good to Parliament.