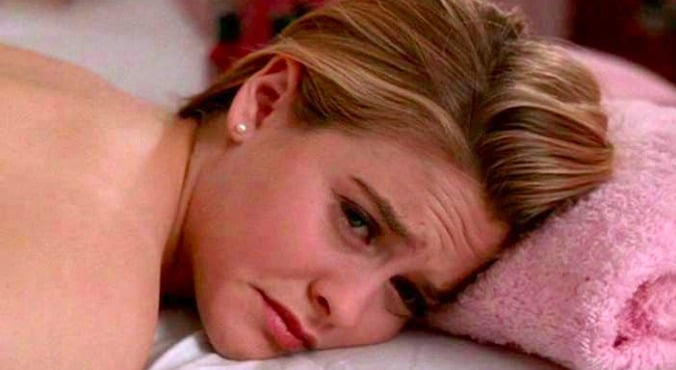 Image via Paramount.
If there's one thing that I'm constantly complimented on, it's my shiny extremely thick black hair. I get it from my dad. However, it's not all glamour; I also inherited my excess body hair from him as well. Thanks Dad!
I've been fighting a lifelong losing battle to control the hair on my legs, as well my pubes. They grow like grass in summer.
I'd waxed for years, but it was so expensive and painful, frankly I got sick of shelling out a hundred bucks a month on having my body hair ripped out.
RELATED:Found: the secret to painless hair removal
Hence, I started using an epilator on my legs and hair removal cream on my pubes, both worked equally effectively.
One evening, I was trying out a new brand of cream that had been on special at the supermarket and I'd just assumed that it would have the same processing time, so I didn't read the instructions. I slathered the cream all over my vagina and along my bikini line to my bum.
Just as I was finishing, my mobile rang. It was my sister Elle* who was having marital problems at the time. I perched on the edge of the bath waiting for the cream to do its magic, as Elle launched into a full scale, blow-by-blow account of the latest drama.
RELATED:Could this be the ultimate hair removal method?
I became so absorbed in the conversation that I didn't notice how much time had passed. Then I started to get an insane tingle between my legs and up my bum. "Got to go," I said, cutting her short, as I knew that I had to get the cream off immediately. (Post continues after gallery).