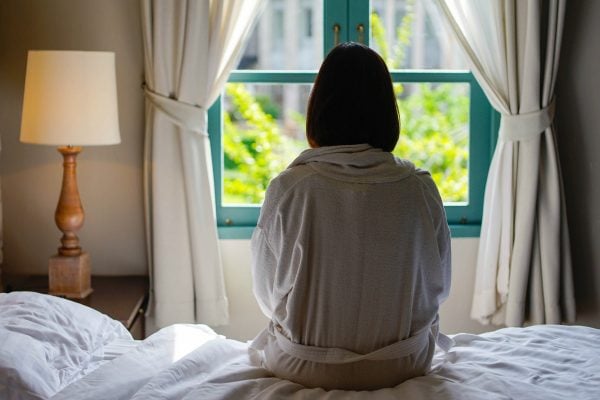 WARNING: This post deals with grief and loss and might be triggering for some readers.
Grief is a strange beast that we learn to live with. We don't get 'over it' as if it were a surmountable obstacle. We can become more comfortable with our discomfort but there is no finite time for grief as there is no finite time for love.
Grief is often a private affair that others cannot share or perhaps even understand. Grief can spring out of drawers and cupboards, off shelves, from photographs, wafts to our nostrils upon a perfume, is precipitated by music, clutches at our heart, hollows out our insides and plummets us to the depths. It is indeed a strange beast to know and understand, to embrace, digest and assimilate.
Anniversaries, birthdays, special occasions and Christmas evoke powerful reminders of grief. We grieve again at the birth of a child, a marriage, a celebration when we mourn the absence of a loved-one no longer physically present in our lives; that that person is not there to celebrate, commiserate, acknowledge, share or witness the event.
Many people don't understand the sheer physicality of grief. The chemical consequences of our emotions can create a powerful visceral reaction. Our heart can indeed feel like it's breaking and many people describe a sense of feeling 'amputated' – as if a part of them has been severed.
Petrea King talks to Mia Freedman about being struck with dread, sadness, despair and grief at Christmas.
Want to hear to more?  Subscribe to No Filter.
Another little known or understood aspect of this is that it is not uncommon for people to have the physical symptoms that their departed loved-one experienced during an illness or trauma. Respiratory illnesses, headaches or migraines, aching bones or physical pain in the same body area that our loved-one experienced their discomfort is often the cause of people having all sorts of tests to find a diagnosis or gain relief. It is always worthy of deeper exploration when a physical symptom is present to see whether an anniversary, birthday or other special occasion may be contributing to the experience.
A Father Dead

I cannot speak to my children about their father –

He is lost to them and to me.

There is an empty space where a father should be.

There is an empty space where a husband should be.

There is a sea of grief between me and my children

And I cannot speak of their father.

Perhaps they think that I have forgotten him After all these years.

It is just that I cannot speak of him Because of all these tears.

– Marjorie Pizer
A client of mine experienced a migraine on the 13th day of every month that would last for several incapacitating days. It transpired that her husbands' cerebral haemorrhage that precipitated his death several weeks later occurred on the same date.
Once she was cognisant of this fact she was able to build in a series of rituals and practices that enabled her to more consciously acknowledge the date.These included having a warm bath for several nights before the 13th, going for a walk on their favourite bush track, scheduling a massage, lighting a candle by his photo and playing some shared special music. These simple additions to her life enabled her to give expression to her memories and feelings in a more conscious way – and her migraines stopped.