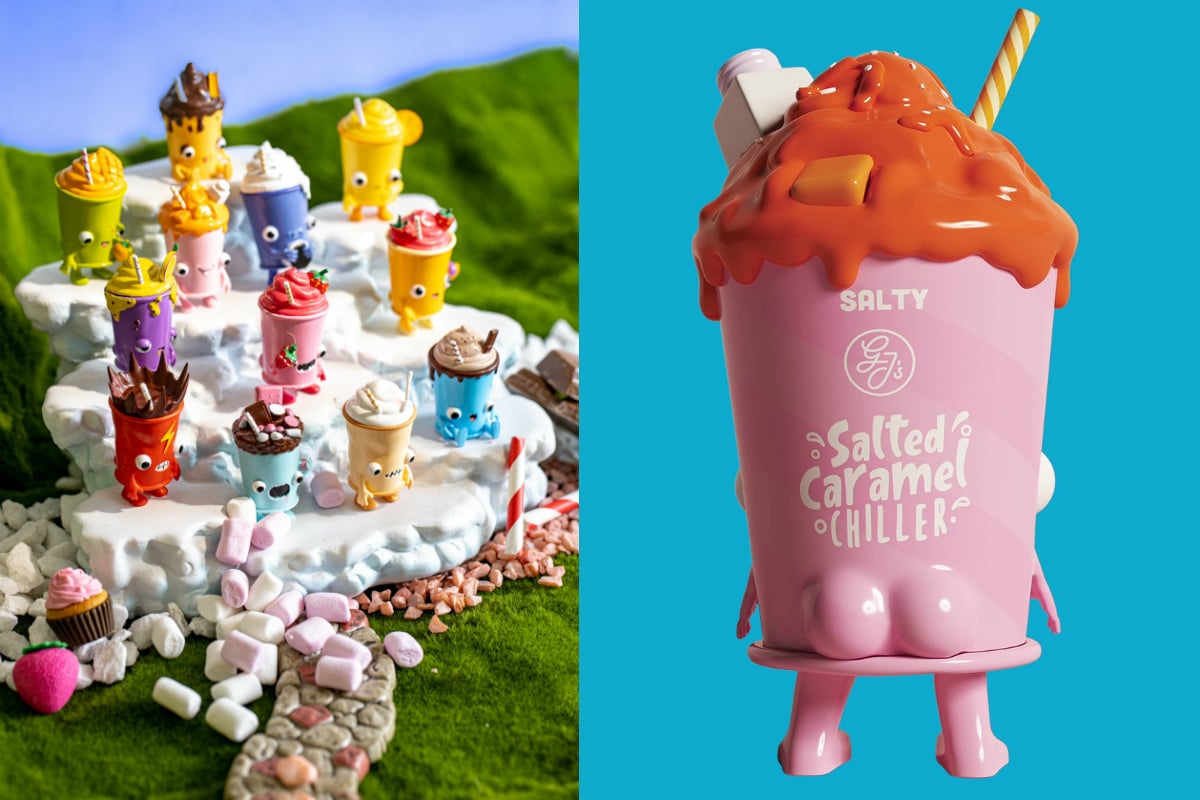 Coffee and frappe lovers, the time has come.
Time for another coffee? Yes.
Time for an iced coffee with extra cream on top? YES.
Time for a range of mini collectables just for coffee and dessert obsessives? YES, THIS IS HAPPENING.
We know by now that Aussies love a collectables range, such as the ones from Coles and Woolworths.
There's just something about life-size products being shrunk into teeny-tiny versions of themselves, and collecting matching sets, that makes people giddy.
This month, Gloria Jean's is the latest brand to tap into this obsession with its own range of collectables called the Cheeky Chillers.
This is what we can tell you: they're super cute. They're mini. They have faces. They come in a 'family' of 12. And they have butts… yes, mini butts.
We see what you did there. SO CHEEKY.
Each one resembles a drink from Gloria Jean's iconic chiller range (hence the name). So, without much further ado… let us introduce you to the Cheeky Chillers: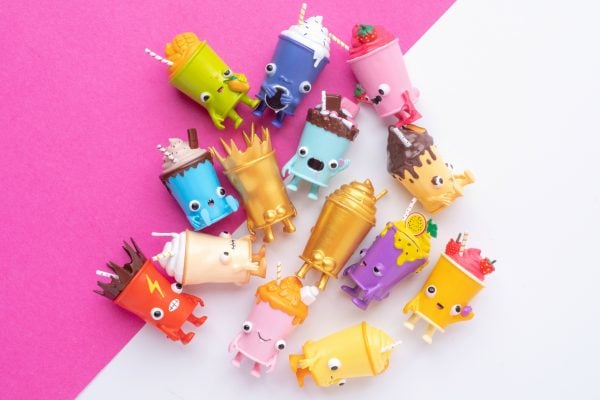 Their names are as cool and smooth as the drinks they represent. There's Vanilla Ice (vanilla), Salty (salted caramel), Rocky (rocky road), Hali-Berry (berry), Dunken (cookies and cream), Mary (mango), Mudslide (mocha), Sour Puss (lemon), Strawbilla (strawberry), Percy (passionfruit), and Volt (espresso shots).