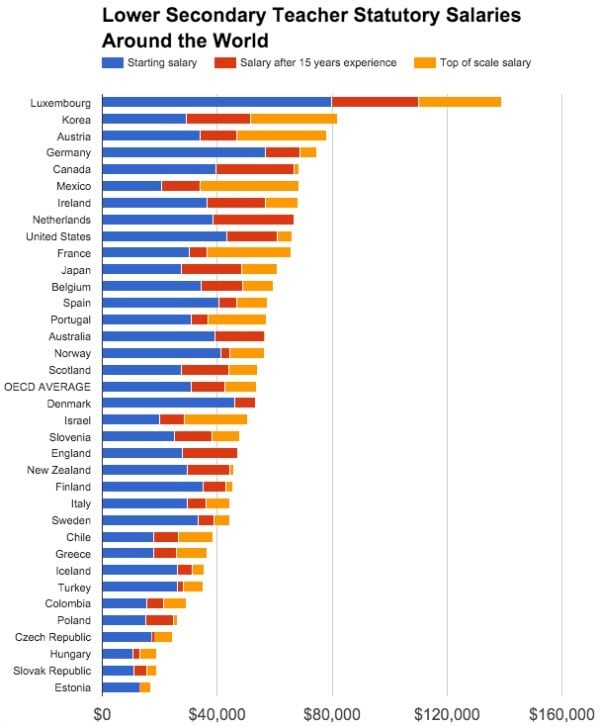 They're shaping the minds of the next generation around the globe, and are responsible for the well-being of our children, siblings, nieces and nephews, for a considerable chunk of their week.
And we know them to be notoriously underpaid.
Teachers put up with a lot. That we know for sure:
But just how much money are teachers earning, and where in the world we are looking after them the best?
The Organization for Economic Co-operation and Development (OECD) has released a study compiling global salary data from 25 countries in the year 2013. Chalk.com reports the salaries have been adjusted for cost of living using the Purchasing Power Index (PPP). They have also been converted into equivalent U.S. dollars.
Maximum salaries range from $138,00 US in Luxembourg, to just $17,000 US in Estonia. In Luxembourg, the starting salary of lower secondary teachers is equivalent to $79,000 US. That is higher than the maximum in almost every other nation.
Here in Australia, we remain above the OECD average, with our teachers earning approximately $50,000 US per annum.
Here are the standings: