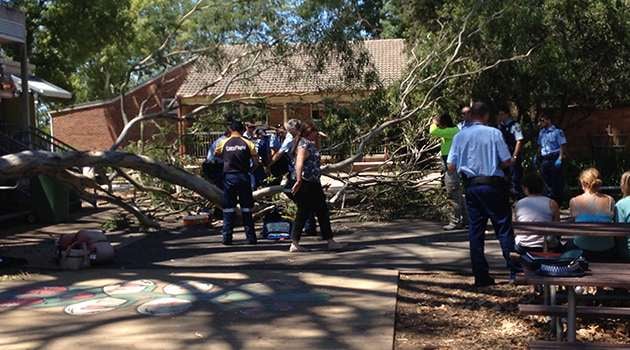 An eight-year-old NSW girl has died after a tree branch fell on her during a lunchtime break.
The incident reportedly occurred at Pitt Town Public School at around 1pm today.
According to news reports, a 50-year-old male is still trapped under the tree and two other students were being treated by paramedics and have been flown to Westmead Hospital.
More to come.