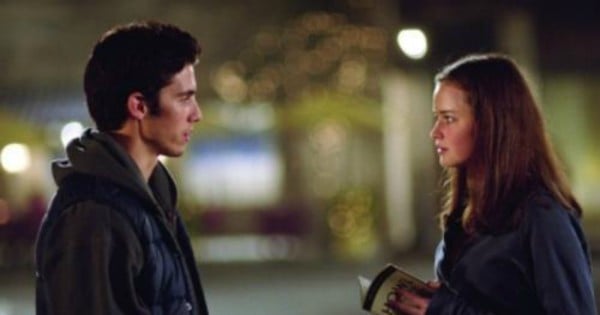 Stop what you're doing. Immediately.
Yesterday, a woman named Jordan McKamie decided to take a tour of the Warner Bros studio.
As she was walking through the prop storage for the most recent 'Gilmore Girls' season, she came across an innocent enough blue vase.
BUT – the innocent blue vase came with a very important notice.
As if we weren't already convinced, a woman on Twitter came across an additional prop, with the same label.
"WEDDING" ❤️???????? pic.twitter.com/ktKD2Hj7Qd — saяah ∞ (@_co0p) March 12, 2016
We don't want to jump to any premature conclusions, but it does appear the upcoming season of 'Gilmore Girls' will most definitely involve a wedding.
The question therefore becomes: Whose wedding will it be?
Now we've become all nostalgic about former flames 'Gilmore Girls'. Watch the moment Rory and Dean met. Unfortunately, we're not holding our breath for their wedding. Post continues below.