WARNING: This article deals with suicide and mental health, and may be distressing for some readers.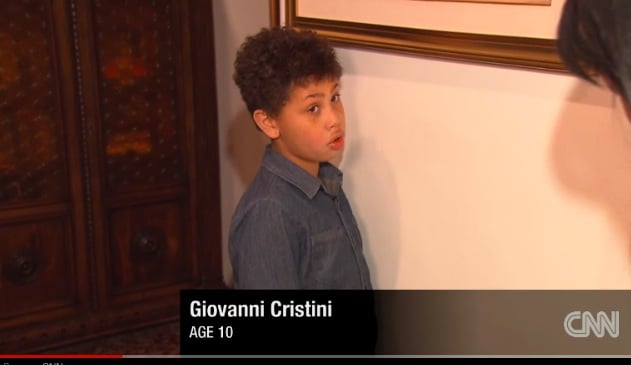 The first time her son said he was going to kill himself he was four-years old.
"Mom, I'm gonna kill myself."
"I can't take it anymore."
" I just want to die. "
"I want to go to the woods and kill myself. Can you just leave me on the road somewhere?"
Jennifer Cristini told CNN that her now ten-year old son terrified her.
He had been prescribed anti-depressants by a Doctor who thought he might have some form of attention disorder.
His reaction to the drug was instantaneous.
Jennifer and her husband, from New Mexico in the US, adopted Giovanni, or Gianni, as his family call him when he was a newborn.
They walked out of the hospital with him cradled in his mother's arms. He was theirs from the moment they laid eyes on him and with his curly brown hair and deep brown eyes he was an adorable baby.
Around eighteen-months old they started to notice he didn't react to things quite the same way other children his age did.
He was obsessive about his toys and clothing – to the point of concern.
And he flew into unbelievable tantrums, rage filled terrors that tormented his family.
His mother grew concerned.
He stopped sleeping.
Her beautiful brown-eyed toddler was exhibiting behaviour she had never heard of before.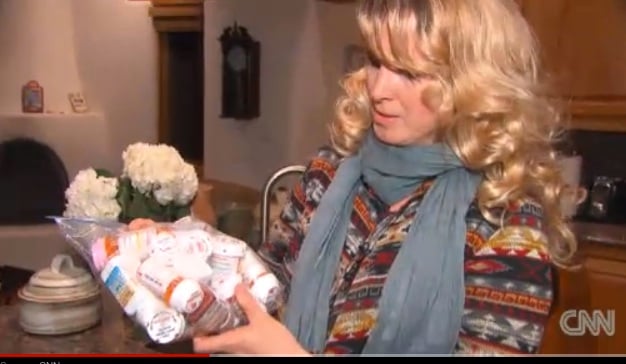 She took him to a multitude of pediatricians; she went on waiting lists and saw specialists.
His diagnosis changed frequently from autism to attention disorders- until his behaviour got past the point of her understanding.
Her son began to hear voices.
CNN replayed a video she took when he was seven-years old.
A little boy screaming at imaginary demons – "They're not going. They're not going".
His father lies across his son's body in order to calm him.
His mother speaks to him.
Jennifer says they took the video to show their Doctors just how bad things could get.
Finally they were taken seriously and Gianni was diagnosed with bipolar schizophrenic affective disorder.
A recent interview with CNN saw Gianni tell the reporter of how he still hears voices.
From the CNN transcript:
"I have bipolar," Gianni said, looking down and rocking.

He has a little nervous energy and hard time focusing.

But like many children his age, he just wants to please.

Do you hear voices? "Yeah, from my stuffed animals and other things. It scared the crap out of me."

His mother, who is standing several feet away, flinches.

She doesn't like coarse language from her children.

Your stuffed animals? What do you mean, you hear things from your stuffed animals?

"Yeah. Voices came in my head. So I told my mom. I couldn't even listen to my music."

Are they friendly? Are they nice? "No!"

Gianni said the word loudly, his tone serious and adult.

He wants others to understand: "They're just not friendly," he stresses, emphasizing every word.

He's telling the truth but it's still hard to believe, maybe because he's so young and innocent-looking.

It's hard to imagine terrifying demons in a child this small."
In the US it is estimated that four million children and adolescents suffer from a mental disorder.
Gianni's mother, Jennifer Cristini says that the entire medical system in the US lacks research and compassion for children with mental illness.
"You feel completely powerless," she told CNN.
In Australia the medical profession is more circumspect with the diagnosis of bipolar disorder for children.
Between 1994 and 2003 there was a 44% increase in bipolar diagnosis in the US.
Peter Parry, an Adelaide child psychiatrist, told Fairfax Media ""If you'd told me three years ago that two-year-olds were being diagnosed with bipolar disorder my reaction would have been 'that's impossible', " Parry said.
"Most of us in the psychiatric profession consider it extremely rare prior to puberty, let alone in a two-year-old."
But for the family of Gianni – who's diagnosis seems to change with differing doctors, their main concern in the future – and the fear they have for what it might bring.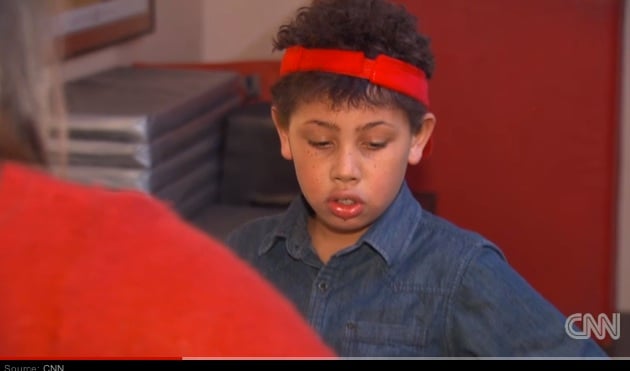 Fear for Gianni's mental health and fear as to how it will affect the family.
His father told CNN that his son frightens him. His mother sadly agrees.
"He's threatened to kill us. He says 'I want you dead, I want to kill you. I want you out of my life.' And he comes after us," Jennifer Cristini told the news network.
But the greatest fear is how his parents will protect Gianni's sisters if his mental health becomes unmanageable.
Five-year-old Tizita and seven-year-old Gabriella know their brother has been diagnosed with bipolar schizophrenic affective disorder.
They say they hide from him when he becomes psychotic.
Five-year old Tizita told CNN that "I feel like Gianni's gonna kill my mom and dad."
For his mother sometimes it is all too much and she just wants help.
She pleads for a mental health system that caters for children, that understands children and that will allow her family peace.
For more information on bipolar disorder go to Headspace.
If you or someone you know needs help you can call SANE on 1800 18 7236 or Lifeline on 13 11 14.