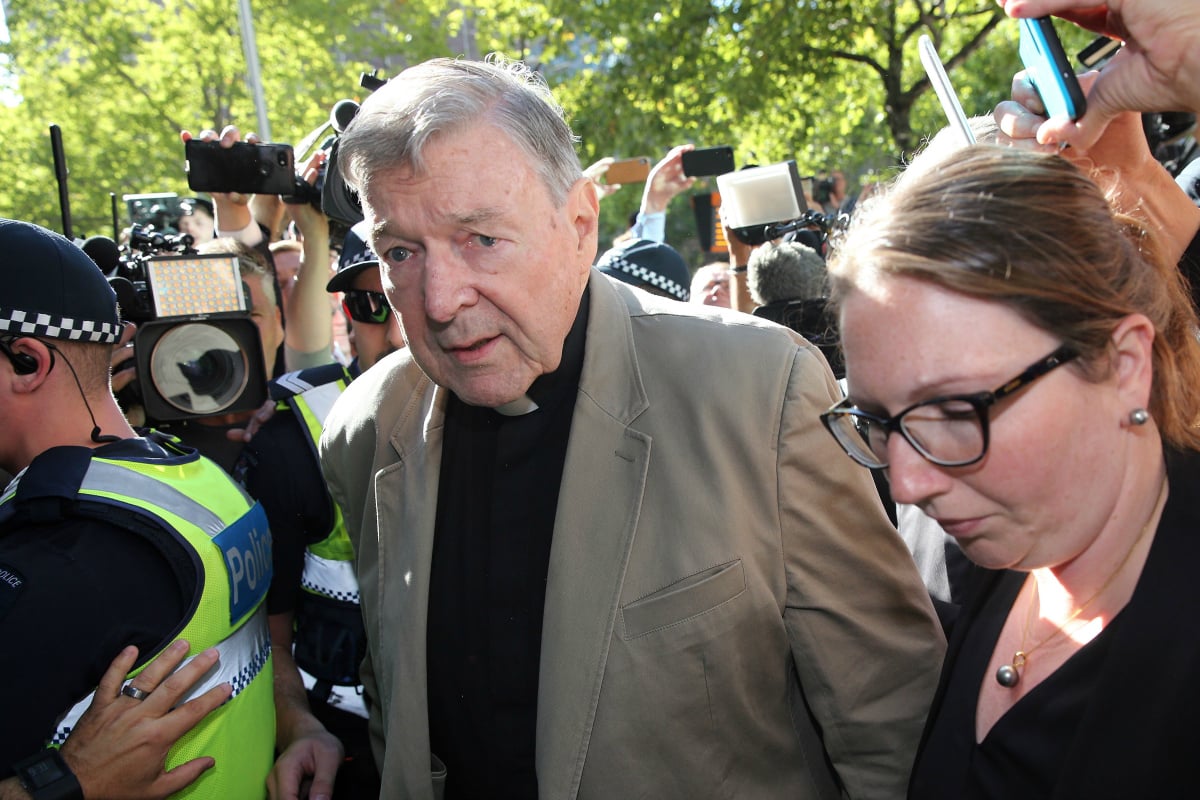 At 3.45 p.m. on Tuesday, December 11, we were back in the court. 'Bring in the jury,' Judge Kidd said.
The jury filed in, looking serious yet relaxed and certainly not giving any indication of what their decision might be.
'Mr Foreman, I understand that you have a verdict,' the judge said.
'We have,' the grey-haired man replied.
Judge Kidd's young senior associate, Bridie Kelly, then stood and read out the first charge to the foreman. It concerned Pell committing an indecent act with or in the presence of the now deceased choirboy when he was 13.
'Do you find George Pell guilty or not guilty?' asked the law graduate.
There was a brief pause.
'Guilty,' he said, firmly yet calmly.
The word ricocheted around the room like a hand grenade. I'd never known a single word to carry so much weight. Was this even real? Did I hear it correctly?
The foreman had set off the equivalent of a global atomic bomb that would soon reach the heart of the Holy See 16,000 kilometres away.
Claire Murphy, host of The Quicky, chats with Lucie Morris-Marr about George Pell's conviction. Post continues after podcast. 
'Oh my God,' I whispered, as a collective gasp was heard around the courtroom. The whole scene seemed to be playing out in slow motion.
Pell pursed his lips and looked down at the carpet.
His large hands gripped his thighs as if he needed to steady himself. He turned so pale his skin looked almost alabaster against his black suit. He suddenly appeared older, lost and fragile.
Watch: The moment George Pell faced the public after it was revealed for the first time he was convicted of child sex abuse. Post continues after video.