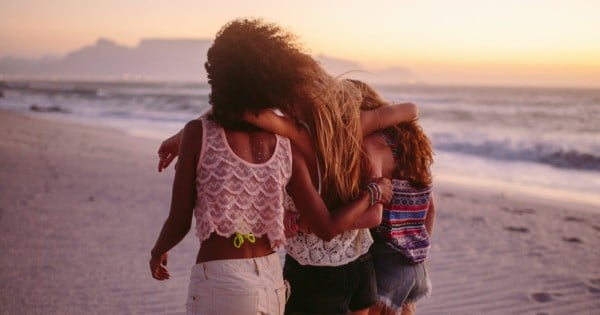 Dear Diary,
Maddie* is pregnant. She just turned 20. But it's me who's stressing.
After graduating high school three years ago, some of us had plans. The rest of us were just waiting for opportunities. Now, most of us are at university. We catch up for birthdays and loose nights on the weekends clubbing. Growing up any time soon hasn't been a major goal.
But now Maddie is having a baby.
January 11:
I only ever check Facebook for notifications. Our private group has a new post. It reads:
"Hey Everyone! So I have some news to tell you all, I am pregnant! Haha, it was a surprise pregnancy! And I'm about 9 weeks pregnant now, and I don't wish this to be common knowledge right now so please respect my wishes and keep this to yourselves until I tell people under my own terms, plus I don't want this to be displayed on my Facebook just yet as I've only just told my boss and not my work colleagues. Thank you! I hope you all had a Merry Christmas and A happy New Year!"
It's written by Maddie.
In retrospect, I'm shocked by how I react.
I laugh. I shake my head with a stereotypical, dramatic 'NO!', and search the comments made by those who have read the notification before me.
Ten comments. Not one of them validating or sharing my doubt – or my humour. For a few minutes my eyes are transfixed on the post. Is Maddie serious? Should I just ignore it?
But there is a little thing called the 'seen by' function on Facebook – and it means Maddie knows I've read her post.
I feel obliged to comment but I just can't bring myself to do it. Chickening out, I 'like' the post. It's a low move, I know, but I just can't accept this has happened to  one of my oldest friends.
January 12:
It's a short post but the message is clear. Today Maddie's boyfriend left her. And she assures us he won't be back. She wouldn't get an abortion so he is no longer on the scene.  
By the time I get to the notification, 22 other members of the group have already seen the post. Only 2 comments – neither of them have been answered.
Maddie has changed her profile picture, reverting back to a photograph I took of her and her twin sister Chelsea* on a European tour in year 11. The caption reads "an oldie but a goodie".
It's now that I understand Maddie's pregnancy is not a practical joke. I text another friend who, Facebook notifies me, has already seen the post. She confirms it's true. Maddie is definitely pregnant.