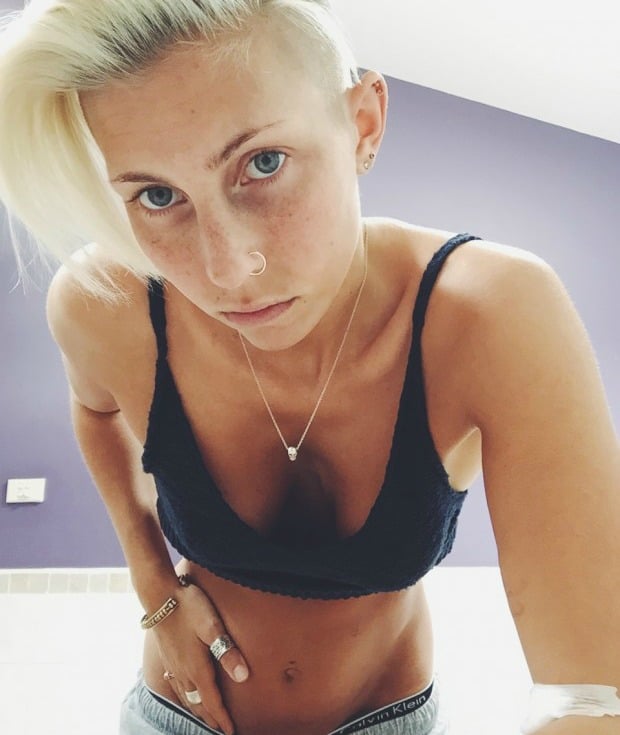 Like many 23-year-olds, Sylvia Freedman isn't quite ready to be a mum. She's currently studying Communications at uni in Sydney; plus she hasn't yet met the man she can see herself having kids with.
However, unlike most single women her age Sylvia has been injecting herself with hormones multiple times a day for the past fortnight, and every few days she visits fertility experts to have blood tests and ultrasounds.
Fertility is foremost in Syl's mind right now because in July, she made what could possibly be one of the most significant decisions of her life: to freeze her eggs.
Often, a woman's choice to harvest and freeze her eggs comes about because she's trying to get pregnant, or undergoing IVF. For Syl, it's a precautionary measure just in case she needs them in the future.
For the past two years she has been living with Endometriosis, a chronic, incurable gynecological condition that affects roughly 1 in 10 Australian women. Syl was diagnosed with the most severe form of Endo – stage 4 – and her symptoms are so debilitating they've impacted almost every aspect of her life. Although she doesn't want to have a baby right now, Syl's concerned her Endo could affect her fertility down the track when she was ready to start a family. So she decided to act now.
"Egg freezing was my idea and my decision – I was not advised to do it," Syl tells The Glow. "At the time I made this decision several months ago, I felt like my Endo was getting worse, despite recent surgery in April, and wanted to do something proactive to help 'Future Syl' in case I needed it."
With the support of her parents, and aware of the potential negative outcomes – like the prospect of her Endo being aggravated by the influx of hormones and growing more aggressively – Syl began the egg freezing process last month.
She's been documenting the experiences on her blog, which she decided to launch when she couldn't find any online spaces for women in her position that were helpful or real. With great honesty – and humour – Syl details the often painful and exhausting side effects of her hormone injections, and the emotional ups and downs that accompany a procedure that is far more intensive than many of us realise.
"Egg freezing is serious stuff. It's hard work," Syl explains. "It takes a huge toll on the body and should not be taken lightly. I've had to put everything on hold and be very careful with how I'm treating my body."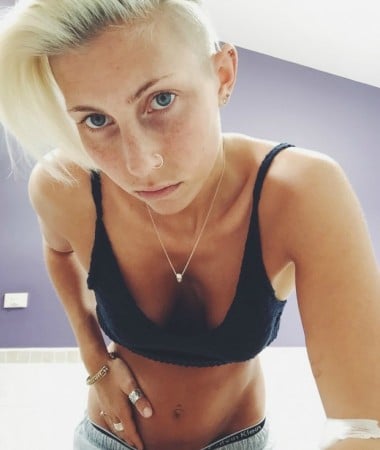 Syl demonstrating how hormone injections leave her stomach swollen
Adding to the physical, mental and emotional toll of the egg freezing process is the knowledge that despite the time and money involved, it's not a guaranteed 'insurance policy' against future infertility. Syl is currently giving herself three strong hormone injections a day, with the aim of stimulating the growth of follicles inside her ovaries; this is where eggs are stored. At the end of this process, she'll undergo a procedure to try and retrieve some eggs – however, there's no telling what the outcome of this will be.
"On the day of collection not all of [my] follicles will necessarily contain eggs, and not all of those eggs will be mature enough to be frozen, and there's no guarantee that the ones [I] do freeze will last the thaw if I ever need them," Syl writes.
Although she's young and happily single, Syl admits it feels "weird and a little sad" to undertake the process of freezing her eggs without the support of the person she imagined starting a family with.
"I'm so sick of N/Aing and crossing out all the 'partner' sections [on my medical forms]. It's just a bloody form, but for some reason it makes me feel really lonely and isolated – like this is some sort of journey designed specifically for couples. And I'm not one. So I don't quite fit," she writes.
However, Syl hasn't been attending her appointments alone – her mum, and close friend, Lesley has been by her side the whole way.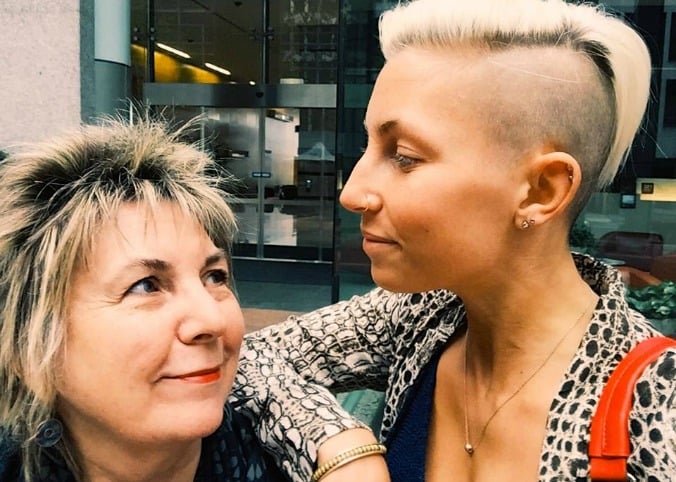 Syl with her mother and co-campaigner, Lesley
Syl and Lesley are quite the team – you may recall that in early October, the pair were successful in campaigning pharmaceutical company Bayer to sell a pill called Visanne here in Australia. Previously, Bayer believed there wasn't enough local demand for the medication, which was specially developed to alleviate the pain and inflammation of Endometriosis.
Rather than accept this explanation, Syl and Lesley launched EndoActive Australia & New Zealand to raise awareness of Endometriosis and to provide a voice for the half a million Australian women suffering through a painful, expensive disease.
We've got our fingers crossed that Syl's egg freezing journey has an equally happy ending.
"After years of uncertainty and unpredictable, excruciating pain, confusion and a complete lack of understanding of 'what the fuck is happening to me?', frightening fear and frustration, anxiety, unbearable heartbreak for the babies I ache for and some very deep, scary holes that I had real trouble dragging myself out of, [egg freezing was] an opportunity for me to do something that I could control. Kind of," she writes.
You can follow Syl's egg freezing journey on her blog here, and on her Facebook page here. 
This post was originally published on The Glow.
You might also like:
Embarrassing body issues you ignore, but really shouldn't.
I'm dying from breast cancer and I hate your pink ribbons.
7 rookie parenting mistakes all new mothers make.