After their whirlwind romance, Olympian Sam Loch has given fans an, erm, unconventional first look at the ring he proposed with to fiancee Frances Abbott.
There were no professionally posed hand shots or selfies to be seen – instead, Abbott pokes her tongue out and gives the camera the finger. A new engagement trend, perhaps?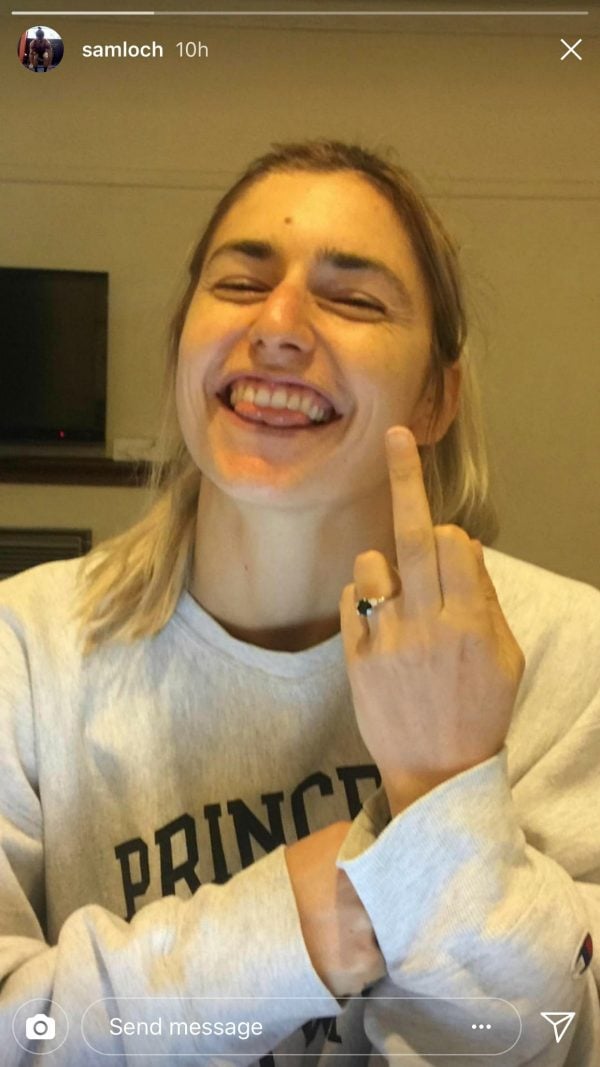 It's the first time we've seen the 26 year-old's engagement ring, which looks to feature a dark gemstone or jewel in place of a traditional diamond.
The pair met in mid-October after a mutual friend suggested Abbott message him, thinking they'd get on.
"Next thing he is standing in my lobby with a coffee. As soon as I met him, I knew it was something special," she told Stellar Magazine last week.