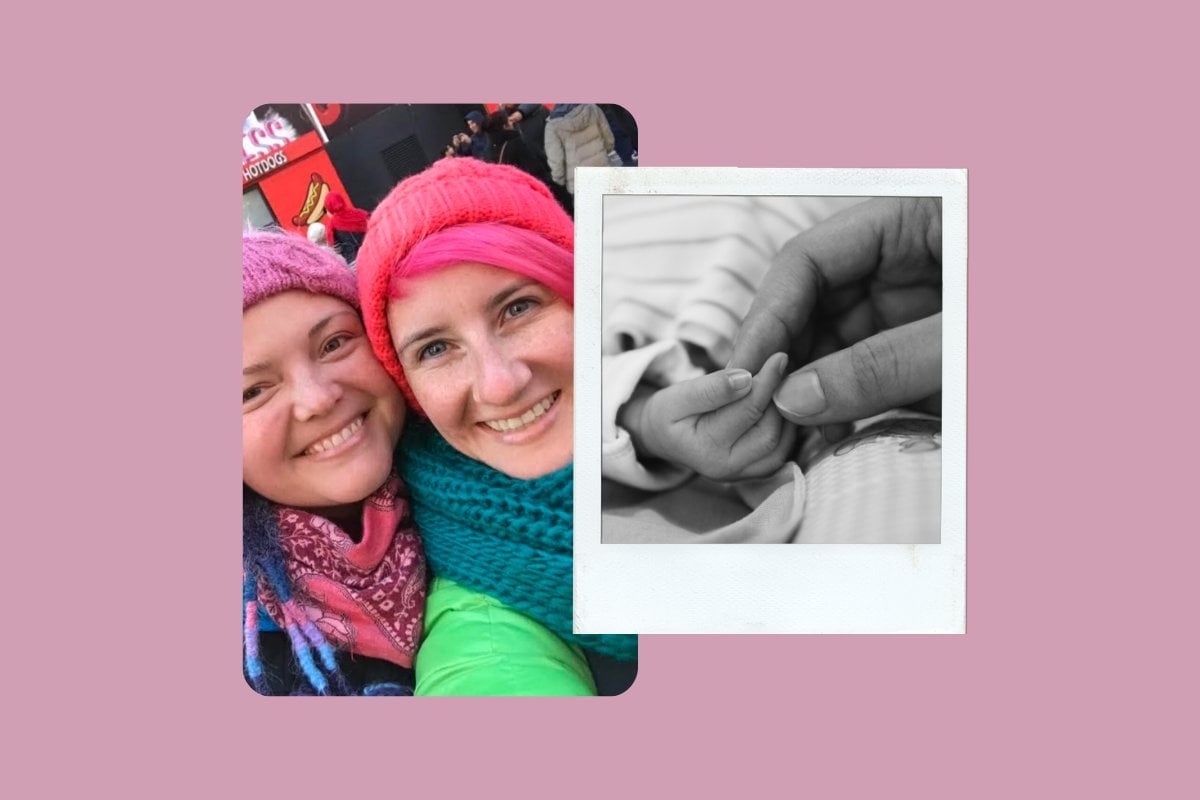 Merryn Wilson grew up alongside children in her family home that were in need of care; kids she fondly refers to as her "foster siblings".    
This experience shaped her immensely. It's what she says was the motivating force in becoming a foster carer herself.
"My parents were foster carers and I've been passionate about out-of-home care ever since," she tells Mamamia.
With her partner Jade, who is also a foster carer, the couple are currently looking after a 6-month-old baby with a genetic condition who requires round the clock, specialist level of care.
"It is often these children, children with disabilities or medical issues, that are in need of care the most," Merryn says. 
While it's Merryn and Jade's first experience caring for a baby, they have been accredited foster carers for over a year and a half, beginning their carer journey in NSW before moving interstate to regional Victoria.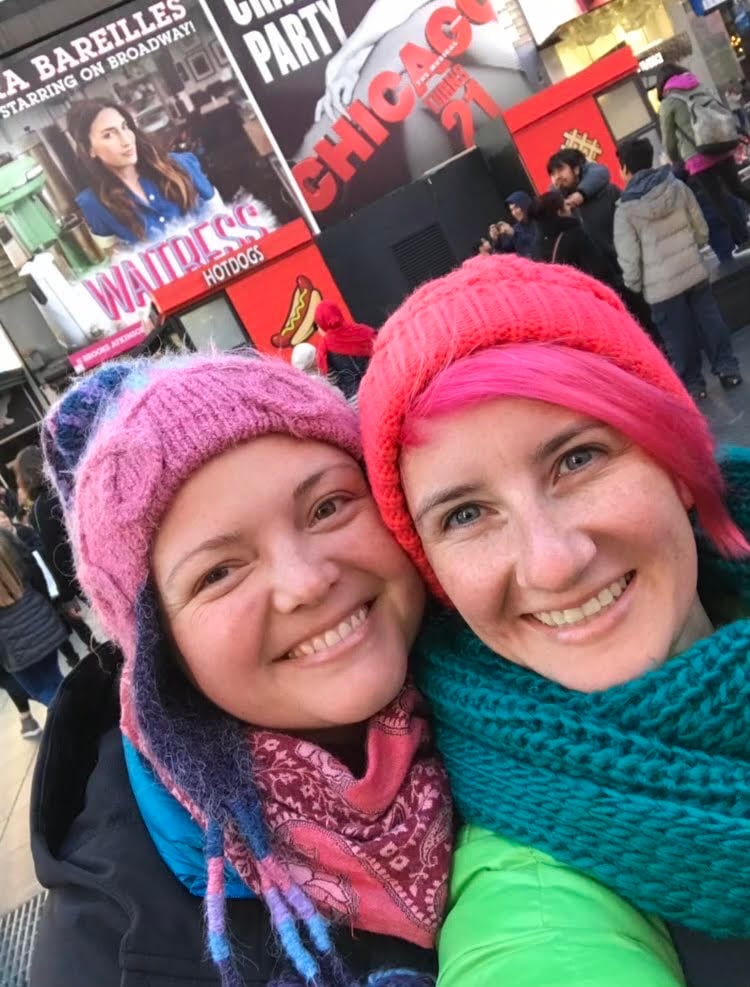 Image: Supplied.
These are the 5 things they want you to know about being a foster carer. 
1. Applying to become a foster carer is surprisingly straightforward.
Merryn says that the most important thing about being a foster carer is being able to offer a stability and support a child who needs it. If you can do that and are over 21, you can apply to become an accredited foster carer in Victoria.