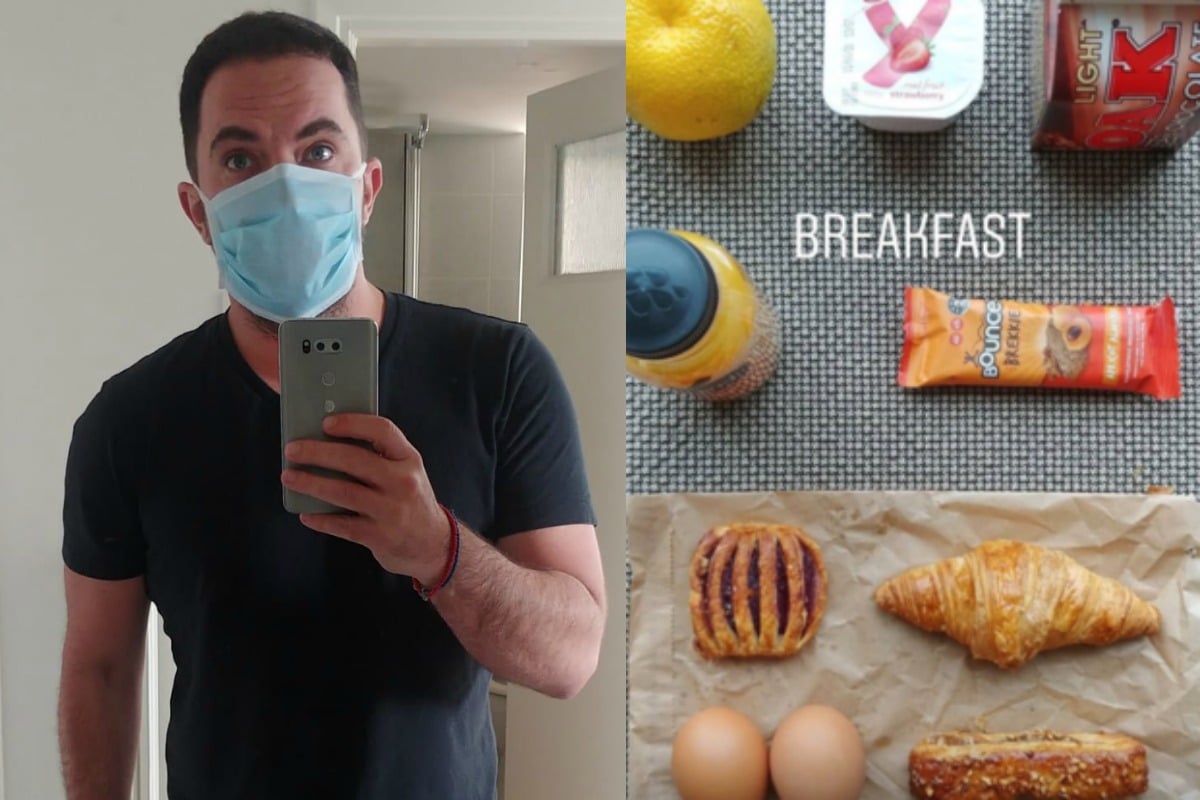 Like many Australians, Nik Loukas is currently spending his days in hotel quarantine after returning from his trip to Corfu, Greece. Now, two days into his mandatory 14-day isolation period, Nick says he's pretty impressed with his new hotel life and the food he's been given.
"So far my experience has been great… I'm definitely not going hungry," Nik told Mamamia. 
And he should know. The 40-year-old is a frequent traveller, who flies around the world reviewing airline food for his 30,000 followers on his Inflight Feed Instagram account.
Now, with his travel plans temporarily put on hold due to COVID-19 restrictions, Nick has given his followers a glimpse into what hotel quarantine food is really like.
"The food is delivered daily, some of it is not the healthiest, but I can choose not to eat it, and just stick to the healthier items," said Nik, who is currently staying at the Crown Promenade in Melbourne.
So far, Nik's free hotel meals haven't been particularly fancy, but they do come with a Mars Bar and a piece of fruit on the side.