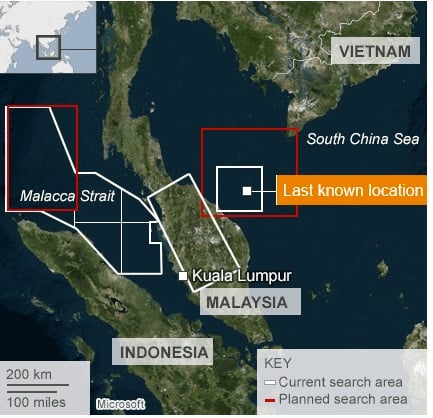 1. Missing flight MH370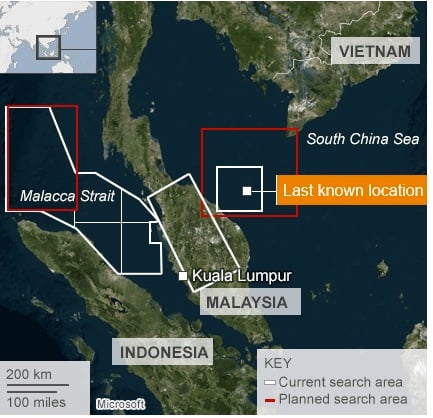 Overnight, it has been revealed that the Malaysian military has tracked the missing jet to a spot hundreds of kilometres away from its original flight path.
They believe that the flight suddenly changed direction without notice.
CNN reports that Interpol says that it does not appear there was terrorism involved in its disappearance.
"The more information we get, the more we're inclined to conclude that it was not a terrorist incident," Interpol Secretary General Ronald Noble said at a news conference in Lyon, France.
Other developments:
There seems to be no truth to a statement that five passengers had checked-in for the flight but never boarded the airplane.
Two passengers using foreign passports have been identified as Pouri Nourmohammadi, 18, and Delavar Syed Mohammad Reza, 29. It is believed they were asylum seekers.
Malaysia Airlines is investigating a report that came in A Current Affair that the co-pilot had invited two women to stay in the cockpit of a flight two years ago.
2. Parole reforms
Victorian parliament will introduce tough new parole reforms today in the wake of the murder of Jill Meagher by a parolee, Adrian Bayley.
The key points are: all inmates serving a sentence of more than three years will have to ask for parole — it won't be automatic.
All criminals who break parole will serve at least half their remaining parole term in jail before being reconsidered for release.
Those serving a life sentence will have to serve three years behind bars before being reconsidered for release.
3. Pedophiles targeting vulnerable children
The ABC has reported that a network of pedophiles has been targeting children in state care and luring them into prostitution.
The police have identified 30 to 40 children in state care, some as young as 12-years-old, who have been abused.
4. Man to face court over setting woman alight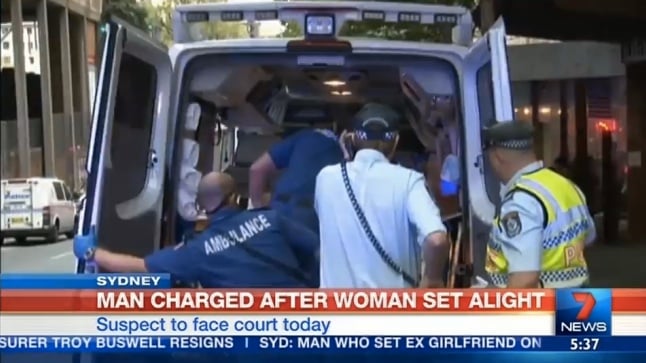 A man will face court today after allegedly setting his ex-partner alight last Friday. His court appearance was adjourned yesterday after a Thai interpreter was unavailable.
It has been revealed that he has also breached an AVO.
For more, read this post here "He set her alight and left her to die"

5. Child restraints dangerously fitted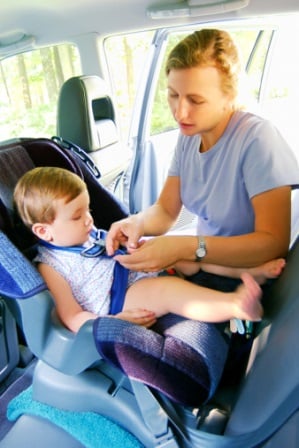 A major study of child restraints has shown that four in every five child restraint systems in cars are being misused.
The Monash University's Accident Research Centre study has shown that Australian parents do not know how to fit child restraints properly.
The Australian reports that 79 per cent of all child restraint systems inspected were being misused in at least one way.
The most common were harness straps being twisted, poorly adjusted or incorrectly positioned (41 per cent), seatbelts being twisted or incorrectly routed (32 per cent), and missing or incorrect fitting of the buckle or locking clip (24 per cent).
6. Today's weather
Need to know what the weather is like where you are today? Mamamia Rogue has got you covered.
Read the weather post here.
7. Oscar Pistorius trial
The Oscar Pistorius trial has heard the testimony from a close friend of the double amputee, that in the past Pistorius had allegedly fired a weapon in fury after the pair had been pulled over for speeding.
He said Pistorius had become so angry when a policeman had touched his weapon while talking to the pair that after they drove away and "without prior warning", Pistorius fired a shot out of the sunroof.

8. Mother faces jail over helping daughter have abortion
A mother in the US faces criminal charges for assisting her 16-year-old daughter have an abortion. The Pennsylvania mother had ordered a combination of miscarriage-inducing drugs, Misoprostol and Mifepristone, from an overseas online drugstore for her daughter.
Two weeks later, her daughter went to the hospital for "severe abdominal pain" and was treated for incomplete abortion. The mother has been charged with felony and misdemeanor counts for medical consultation and judgment, for not being a licenced pharmacist, for endangering the welfare of a child and for simple assault.
If convicted, she could face up to 15 years in prison.

9. Alcohol linked to premature birth
A study in the Journal of Epidemiology and Community Health has shown that women who drink low levels of alcohol in their first trimester of pregnancy may be at an increased risk of having a premature or small baby.
Camilla Nykjaer, one of the researchers at the University of Leeds, told the BBC: "This is a very sensitive issue, we don't want women who are pregnant now to panic, the individual risk is actually low."
10. Cost of weekly briefings
Fairfax media reports that the government spent more than $15,000 flying Operation Sovereign Borders commander Angus Campbell and other officials to Sydney for weekly media briefings with Immigration Minister Scott Morrison.
The costs for the weekly press conferences during 2013 have been revealed under freedom of information.

11. Airline under fire for miniskirts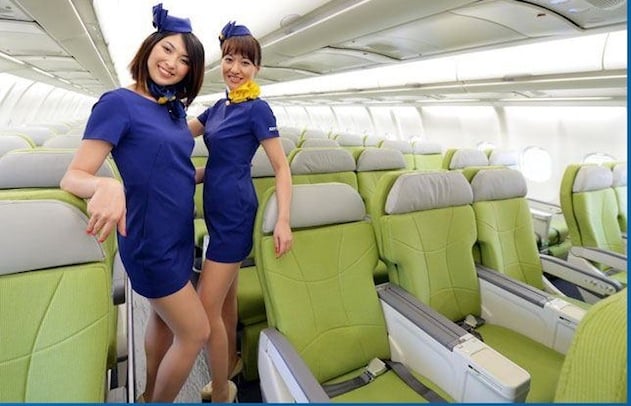 A Japanese budget airline is in trouble for the uniform worn by their cabin crew, with the union saying it could invite sexual harassment.
Skymark Airlines's flight attendants have a mini-skirt which barely covers wearer's thighs.
"We're concerned that the design of this uniform may cause problems, including sexual harassment," the Japan Federation of Cabin Attendants said.

12. Deadly flu season ahead
Doctors are warning that at-risk groups such as pregnant women, the elderly and even young people should be vaccinated against the flu this season.
The flu has already struck 2,500 Australians this year.
News Limited report that young people face the greatest risk of death from this year's flu virus, because 60 per cent of those who died from flu in the US winter were in that age group.
What news are you talking about?