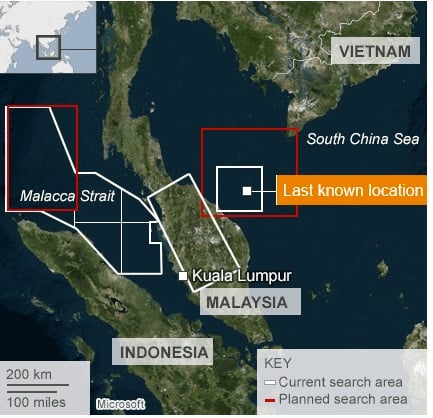 1. Missing flight MH370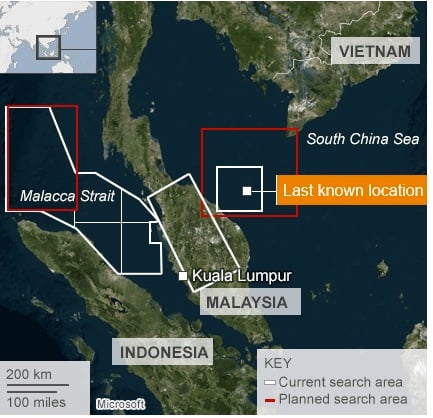 Overnight, it has been revealed that the Malaysian military has tracked the missing jet to a spot hundreds of kilometres away from its original flight path.
They believe that the flight suddenly changed direction without notice.
CNN reports that Interpol says that it does not appear there was terrorism involved in its disappearance.
"The more information we get, the more we're inclined to conclude that it was not a terrorist incident," Interpol Secretary General Ronald Noble said at a news conference in Lyon, France.
Other developments:
There seems to be no truth to a statement that five passengers had checked-in for the flight but never boarded the airplane.
Two passengers using foreign passports have been identified as Pouri Nourmohammadi, 18, and Delavar Syed Mohammad Reza, 29. It is believed they were asylum seekers.
Malaysia Airlines is investigating a report that came in A Current Affair that the co-pilot had invited two women to stay in the cockpit of a flight two years ago.
2. Parole reforms
Victorian parliament will introduce tough new parole reforms today in the wake of the murder of Jill Meagher by a parolee, Adrian Bayley.
The key points are: all inmates serving a sentence of more than three years will have to ask for parole — it won't be automatic.
All criminals who break parole will serve at least half their remaining parole term in jail before being reconsidered for release.
Those serving a life sentence will have to serve three years behind bars before being reconsidered for release.
3. Pedophiles targeting vulnerable children
The ABC has reported that a network of pedophiles has been targeting children in state care and luring them into prostitution.
The police have identified 30 to 40 children in state care, some as young as 12-years-old, who have been abused.
4. Man to face court over setting woman alight