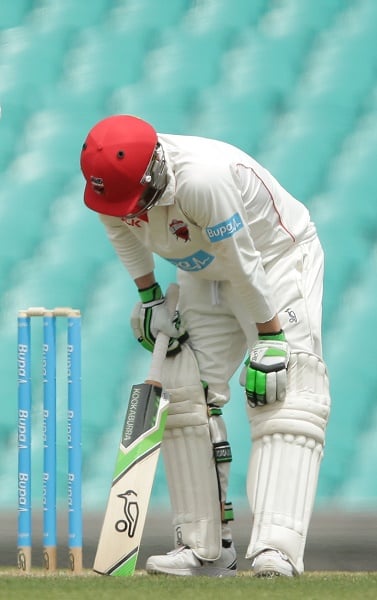 The nation is collectively holding its breath waiting for news on injured cricketer Phillip Hughes, 25, who is in hospital fighting for his life after being struck in the head by a ball at the Sydney Cricket Ground yesterday.
Hughes underwent emergency surgery last night and was placed in an induced coma.
Here in the Mamamia office, the shocking incident got us talking about what we're all like in a crisis. Are you the person who panics? Are you the concerned onlooker? Or are you the person who bounds in to help — and potentially saves a life?
Knowing a few first aid basics could help you increase someone's chance of survival. So to give you a little more confidence, we talked to an expert about what a head injury means — and what you can do if you're ever faced with how to react with one.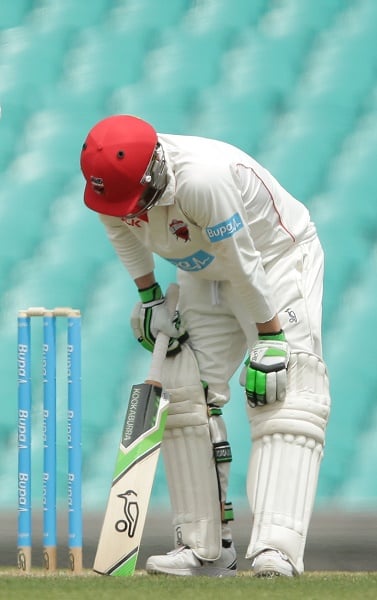 Commissioner of St John Ambulance NSW, Didier Moutia, told Mamamia that "head injuries happen most frequently out of sport: motor vehicle accidents, motorbike accidents (and even on) "skateboards and bikes and those kind of things".
The potential consequences can be serious, he says, since "the brain's reasonably fragile, and any direct impact or damage to the head can result in —  obviously the worst case scenario is death, but also complications related to movement and speech.