It's a little-known fact the state of our fingernails can be an indication of something not-quite-right internally.
While chewed nails are harmless, other visual signs can act as red flags.
Here are five things to keep an eye out for when it comes to fingernails, and exactly what each on might be signifying:
1. Vertical ridges.
So, the good news is, vertical ridges are mostly harmless.
According to Dr Jessica Krant, a fellow of the American Academy of Dermatology and assistant clinical professor of dermatology at SUNY Downstate Medical Centre, "Lengthwise ridges, if they are evenly spaced over the whole nail, are common and harmless, and generally associated with normal ageing and the nail's increasing inability to retain moisture."
Like wrinkles. But for your nails.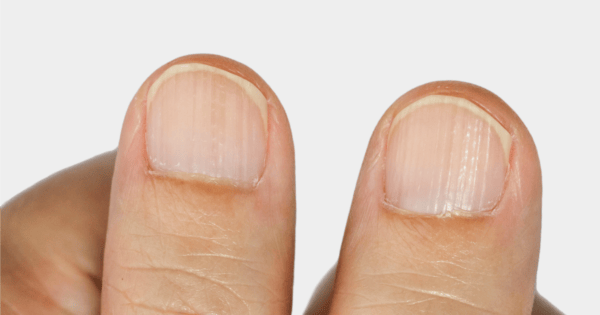 While ageing is the most common cause of ridges, they can also signify a vitamin and mineral deficiency, or in some cases, rheumatoid arthritis. If this is a concern, consult your healthcare professional.
While some people might not like the way they look, it's better not to buff off the ridges. The ridge is the thinnest spot on the nail and can split when buffed. Instead, try moisturising throughout the day with a thick lotion (Vitamin E or petroleum jelly are great), paying particular attention to the cuticle.
Listen: Worried you might not be getting enough sleep? The Well's Robin Bailey only gets four hours. Post continues...

2. Horizontal ridges.
Also known as Beau's lines, horizontal ridges are more likely to signify a deeper issue.