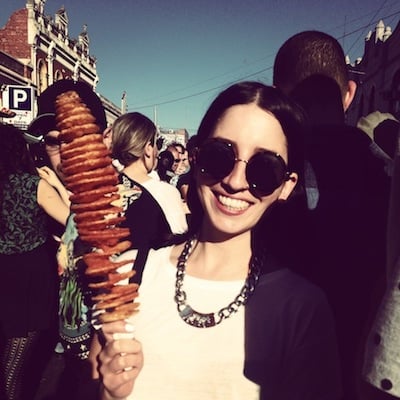 I was sitting in the shower and I looked down at my vagina. I looked down and I saw in that moment what it had become.
My vagina was now a beard.
Three months ago I came to the realisation that since the first hairs had sprouted in my vaginal region, I had been removing them. I was shocked. Was I really so disgusted by hair that I had no idea what my vagina should look like au naturale? So I did what any other twenty-something chick would do, and I asked my girl-friends: When was the last time you left your vaginas to grow wild? The answer was a resounding, never (with one exception who proudly stated she only trimmed and "ain't no man ever gonna dictate her pussy").
Are the majority of us really so brainwashed by men's opinions and the media, with their idea that hairlessness equates to beauty, that we don't even know what our bodies should look like in their natural form? And if so should I, as a self-proclaimed feminist, boycott my hair removal?
Pubic hair removal has been practised by many ancient civilisations through the centuries. There is proof that the Egyptians and the Ancient Greeks valued hair removal; they plucked away, created homemade depilatory creams, and fashioned razors from rocks. In our culture the rise in the removal of women's pubic hair has been mostly attributed to changing fashions and higher cut bikinis. There is a marked difference in how women presented in Playboy in the 70's, to how they do today.