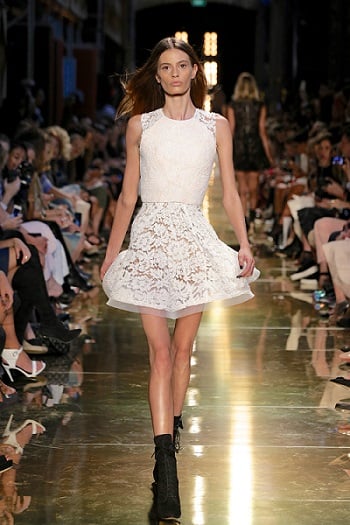 Props to Alex Perry for going on The Today Show this morning and admitting he was wrong to cast a severely underweight model in his show earlier this week. The model was Cassi Van Den Dungen: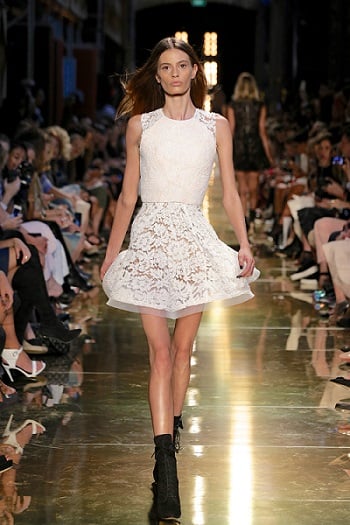 In a candid and commendably honest interview, Alex told Karl Stefanovic and Lisa Wilkinson that he'd had "a lapse of judgement" and that the footage made him cringe when he watched it back. When pushed about the fact that it wasn't just Cassi but many of the models in his and other shows who were drastically underweight, Alex pointed out that it was an industry-wide problem.
"Everybody needs to get in this together. Everyone is complicit in this. You can't say designers shouldn't book those models… You know what, let's say, model agencies shouldn't have those models, magazines shouldn't shoot those models, designers shouldn't use those models."
He's 100 per cent right. Alex Perry is certainly not the only designer suffering from 'a lapse in judgement'. It's an industry-wide lapse of judgement that's been happening for years. As Lisa Wilkinson pointed out, fashion week has been going for 19 years and every year the skinny model issue comes up. And nothing changes.
Designers Ginger and Smart used Cassi Van Den Dungen in their show yesterday, even after public concerns were expressed for her health by Marie Claire editor Jackie Frank. Cassi is not the only distressingly thin model on the catwalk this week. Not by a long shot.
Alex called for an industry-wide discussion and suggested a united approach was required to deal with this problem – not just the welfare of models but the terrible image that's being put out there by an industry who uses models who appear so ill.
"My sample range used to be a size 10, then a size 8, and now an 8 is a bit too big. So when they go to a magazine they need to be nipped in. Every time we have this conversation, I get dragged into it. I'm the most visible person. This time I'm at fault. Everybody needs to sit down and say what is the standard, this is the standard, and abide by that."