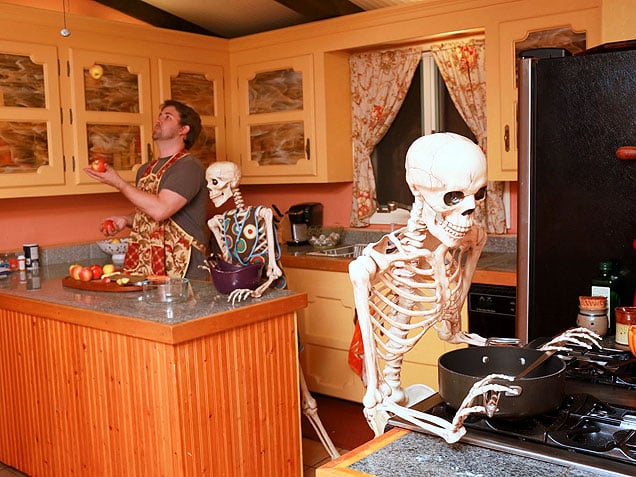 J.W. Ocker, author, webmaster of Oddest Things I've Seen and Halloween enthusiast (he and his family celebrate for a month and a half!), posted photos of his newest family members – plastic skeletons called "T" and "C" – and their normal, everyday lives.
We just had to wonder what kind of lovely life he and his family must live…
Babysitting

The Nightmare Before Christmas is their favourite film to watch together, for obvious reasons. Because everyone loves Christmas, duh!