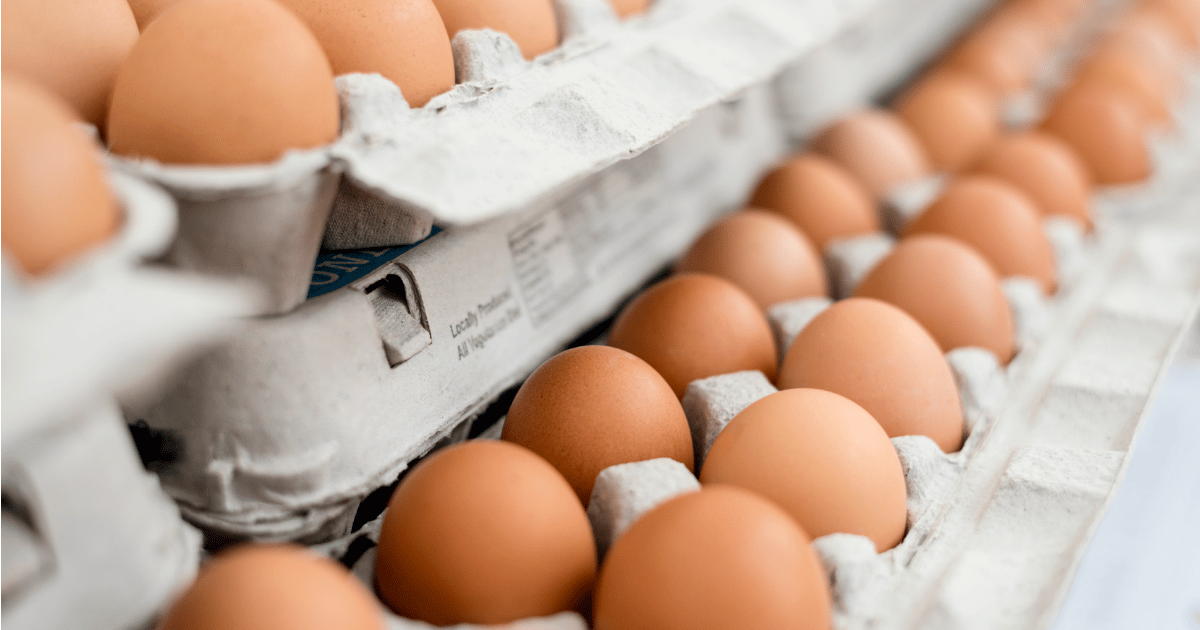 Many Australians shudder at the thought of buying caged eggs, and are more than willing to spend some extra clams on a carton that reads 'free range'.
All because the labels boasting expansive green fields and healthy-looking chickens are reliable… right?
Well, according to Australia's leading consumer advocacy group CHOICE, no. Not right at all. In reality, the 'ethical' eggs you're buying might actually be anything but.
A recent agreement between federal, state and territory regulators allows egg producers to market their products under misleading free range labels.
Despite the standard recommendation (suggested by the CSIRO) that 'free range' means eggs are produced by hens stocked at up to 1500 birds per hectare, egg companies are able to advertise as free range with over six times that amount – translating to a maximum of 10,000 birds per hectare.
What 'free range' brand do you buy? (Image: iStock)
Further, while egg cartons must display stocking densities, there's no requirement for the 'free range' company's chickens to go outside at all.
So, want to know if your favourite 'free range' eggs are actually free range? Check out the below list to see some of the culprits and good guys.
The not-so-free-range eggs.
• Aldi (Lodge Farm Free Range Eggs)
• Woolworths Free Range
• Ecoeggs
• Farm Pride Free Range
• Coles Free Range
• Pace Farm Free Range
The top-notch free range eggs.
• Hoods Earth Eggs
• IdleWilde Farm Free Range Eggs
• Golden Yolk Eggs
• Little Creek Farm
• Holbrook Paddock Free Range Eggs
So - was your brand on the list? Will you be switching? Let us know in the comments below.
You can find CHOICE's full guide to buying free range eggs here.
Once you're happy with your egg brand, we suggest you try out this recipe: