Guys, prepare yourselves. We've got bad news.
The person most likely to hack into your Facebook account isn't some anonymous creep on the internet, they're actually someone you know.
In fact, they could be sitting next to you right now. Wearing their comfy clothes, watching Netflix with you, and offering to make you a cuppa, all while harbouring a dark, dark secret…
They've seen ALL of the GIFs that you sent to your friends last night.
According to a recent study, 24 percent of people admitted to hacking into Facebook accounts that belong to their family and friends.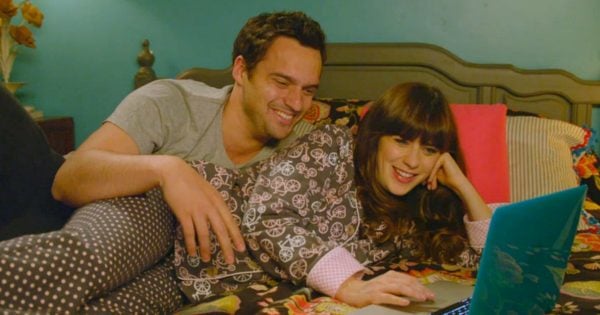 The University of British Columbia surveyed over 1300 Facebook users to gather data. Their findings proved that almost a quarter of people creep on the social media accounts of their family members, friends, or significant others.
Yep. Your boyfriend could be scrolling through your Facebook messages right now.
It's so common that the University of British Columbia coined a term for it: social insider attacks.
The term, defined by the security community, means that attacker knows the victim and gains access to the social media account by physically using the victim's device – whether it's a smartphone, tablet, laptop or anything else.
"Our combined findings indicate that social insider attacks are common, often have serious emotional consequences, and have no simple mitigation."