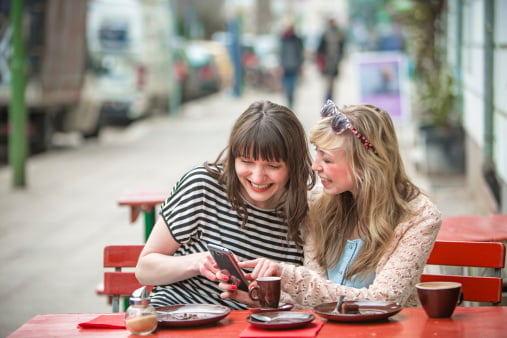 It's the school gate meeting point, but online.
At 8am every day, mums around the country pull up outside school gates and unload the small humans they've just fed, wiped, dressed and chauffeured. They hold their little hands, help them out of their seats, and watch as they totter off to school. It's a proud moment, but it's also a lonely one.
As all the kids converge into a big noisy mob, there's a minute when mums are alone at the gate. You know what it's like: maybe you make quick eye contact with other mums, but then it's straight back in the car – until 3pm pick up time. You think it might be quite nice to make friends and talk about your kids… But it's awkward.
And making friends as a grown-up is awkward. Seriously. But it'd be kind-of amazing if it could happen… wouldn't it? If we could all just get over ourselves and make new friends at the school gate? Maybe even buddy up with our kids' friends? Have a quick coffee, share advice, have some actual fun with other people who know what motherhood feels like every day?