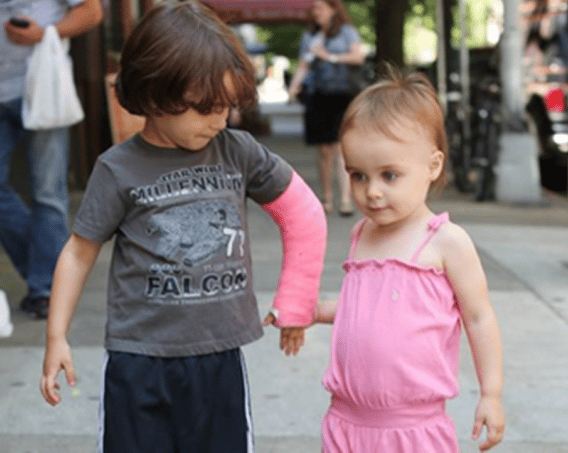 Parents love posting photos of their children on Facebook. What better way to share special moments with friends and family? It's like creating a time capsule of our children's lives...
However most mums and dads never stop to think about what could happen to these photos once they've gone public.
When you post a photo on Facebook you lose all rights to it and as one mummy blogger found out, this means anyone can access those photos and use them.
Carrin Jade is a blogger at Welcome to the Motherhood. She is careful about which photos of her children she shares on her Facebook page and Twitter account.
She woke up one day to emails and voice mail messages alerting her to the fact a photo of her children was being used by a stranger claiming the boy wearing the pink cast was in fact her child, except it wasn't. The photo of her son had been posted by the Humans of New York website and a stranger had claimed they were her children.