There's a photograph taken on January 27, 1945, the day Auschwitz was liberated. Thirteen children, some wrapped in oversized striped prison shirts, stand huddled together behind barbed wire. These thirteen were among just 7000 survivors of the lethal concentration camp. Seven thousand of the estimated 1.3 million people that had been sent there to die during the course of the Second World War.
In that photograph, second from the right, is Eva Kor. A woman who devoted the past four decades to sharing the stories of those who perished during the Holocaust and to advocate for forgiveness as a path to healing.
As well as writing a book, Echoes of The Holocaust, and appearing in media and documentaries, each year she led tours of the camp that stole her adolescence.
She was conducting one of those tours when she passed away on Thursday, aged 85.
The CANDLES Holocaust Museum and Education Center, which Eva founded in the US state of Indiana, shared that Eva died in a hotel room in Krakow, near the camp.
"Surviving the Holocaust at age 10 meant that Eva emerged from a childhood full of fear, loss, grief, and displacement," the museum said in a statement. "But rather than allowing the darkest moments of her life to define her, she moved forward headfirst into a life of purpose."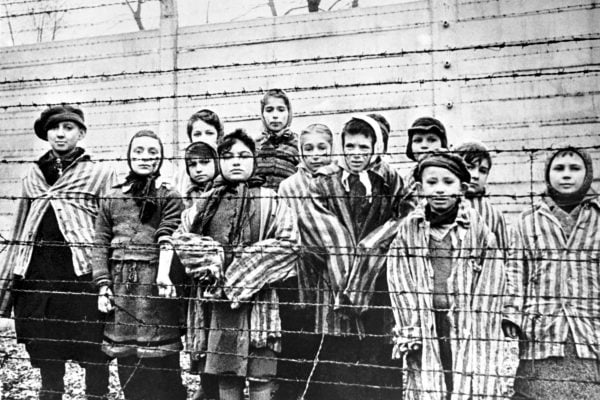 Eva was born into a Jewish farming family in Romania in 1934.
When the Transylvania region fell to German occupation late in WWII, they were among thousands sent to Auschwitz-Birkenau.
There, Eva's parents, brother and two of her sisters were led to their deaths in gas chambers. But she and her sister, Miriam, were spared the same fate by virtue of their relationship: they were twins.
Some 1500 twins were subjected to horrifying experiments by Nazi eugenicist, Dr Josef Mengele (known to history as "The Angel of Death"), who believed that studying them could advance Adolf Hitler's pursuit of creating an Aryan master race.