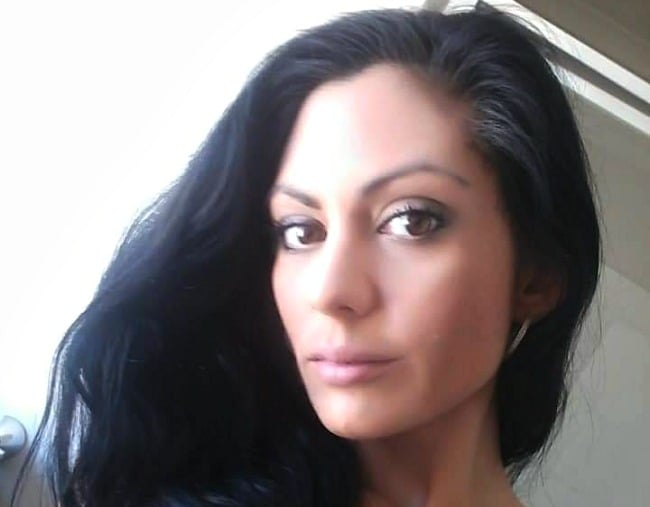 For Lisa Tarbotton, the pain began the moment she woke up after the procedure. Doctors had told her she could expect minor, period-like cramps after having the Essure permanent contraceptive device inserted, but she says what she endured was agony.
"I was in tears," the Perth woman told Mamamia. "I could barely walk. My ex-husband had to basically carry me out of the day surgery unit to the car."
Eight years later, there's been little relief. She says she's suffered recurring pain, extremely heavy, clotting periods, a constant metallic taste in her mouth, loss of appetite, severe fatigue and brain fog – none of which she'd experienced prior to being fitted with Essure.
Lisa says she's been so sick that she ultimately decided to relinquish primary care of her three children to her ex-husband; "I couldn't be the person I wanted to be, I couldn't be the mother, the wife," she said, tearfully. "So it's in the best interests of the children."
Her life devastated by her symptoms, Lisa now is among dozens of women taking part in a class action against Essure's manufacturer, Bayer.
"It's been horrific for these ladies."
Essure is a permanent contraceptive device comprised of a metal coil inserted into the fallopian tubes. Over the course of three months, a scar tissue forms around the inserts to block sperm from reaching an egg.
But according to reports, including those documented by health watchdog, the Therapeutic Goods Administration, the product has been linked to several adverse symptoms, the most severe of which required women to undergo hysterectomies.
The class action suit, announced earlier this week by Slater and Gordon, follows similar legal action in United States, Canada and Scotland.
Slater and Gordon associate, Ebony Birchall, is leading the case, and hopes to have it before the courts by the end of 2018.
She told Mamamia the women involved have reported suffering a range of symptoms as a result of the device, from severe pain in the pelvic region, to unplanned pregnancies and nickel poisoning.
"We've also had ladies whose device had dislodged from where it's supposed to be and migrated to other parts of the body," Ebony Birchall said. "Because it's a metal coil – a sharp object – once it's on the move, it has then perforated organs. So we've had Fallopian tubes perforated, perforated uteruses, even a bowel that's been perforated.
"It's been horrific for these ladies."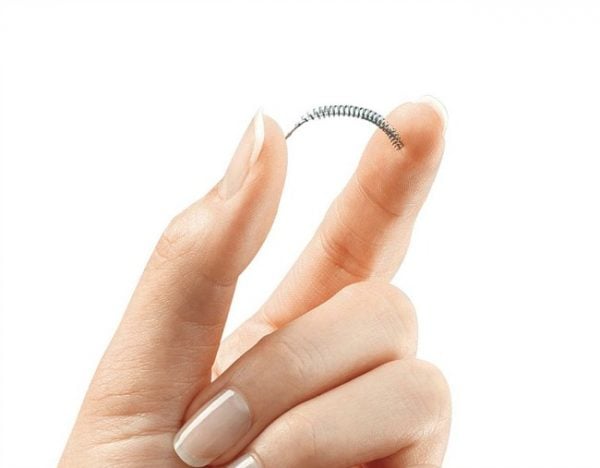 There is no data on how many Australian women have been fitted with an Essure, but rough estimates range between 3000 and 5000.
Bayer recalled the product in Austalia in August 2017 after the Therapeutic Goods Administration issued a hazard alert. Since Essure was first offered in Australia in 1999, the TGA had received 59 adverse event reports relating to women who had been implanted with the device.
"It has been identified that some patients who have received the device may not have been fully informed of the possible device and procedure-related risks before choosing to have Essure implanted," the TGA stated at the time.
***
Essure seemed like the obvious answer for Lisa Tarbotton. The alternative - traditional tubal litigation surgery - would have meant significantly more downtime for the then-25-year-old.
"That was the selling point," she said. "Now I just reflect on that, and think if only I could have chosen differently at the beginning."
The debilitating symptoms she's experienced since 2010 have taken a heavy toll.
"I've lost jobs, I've lost houses. There have been times when I've been homeless due to not working. I've lost relationships due to the fact that you can't do anything - you want to sleep all the time, you're exhausted, you don't have a sex drive. There's pain," she said. "That's what causes the depression and anxiety. It's hard just to get out of bed, let alone go to an event or do something social. You become very isolated. It becomes very lonely."
For four years, Lisa presumed her symptoms were caused by the traumatic childbirth she'd experienced with her son. Then she saw a news item on television about women who'd reported adverse symptoms after being fitted with Essure.
"I went into shock. I was dumbfounded," she said. "I had gone to doctors for the last four years with symptoms and not even they had given consideration to the fact that it was my birth control. I thought any one of them would have made the connection."
Though Lisa hoped she'd found the answer, she's faced scepticism, even ignorance from doctors. 
"I have always just been told it's in my head," she said.

"It's even worse when you tell your gynaecologist that you have Essure and they have to Google what it is right in front of you. It doesn't promote a lot of confidence. How can you not believe a patient when you don't even know what it is?"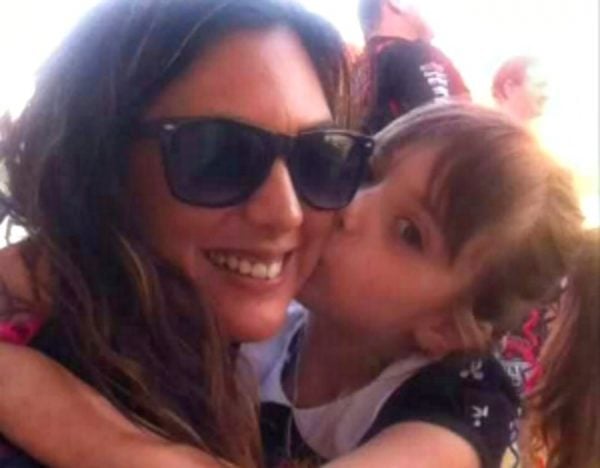 Ebony Birchall said she feels the lawsuit represents an important step for many women who have felt overlooked by the medical community and let down by the manufacturer.
"The class action is intended to get compensation for these women, for their physical and emotional injuries and illnesses, and the consequences [these have had] on their lives," she told Mamamia.
"Some of these ladies are so shocked and horrified that this product could be put on the market, and so I think it's an important mechanism for accountability as well."
For Lisa, it's not about the financial compensation.
"It's getting the word out there. It's about [reaching] those people who have Essure and those symptoms but haven't had anyone put two and two together for them," she said.
"We need to defend ourselves, and that's what this is."
***
In a statement issued to Mamamia, a spokesperson for Bayer said the company was always saddened to hear of anyone experiencing an adverse event from any medical device and said the integrity of its products is of utmost importance.
"Essure is supported by an extensive body of research, including more than 40 published studies involving more than 200,000 patients worldwide over the past 20 years," the statement read. "Women who currently have Essure in place may continue to use the device, and Bayer will continue to support healthcare providers in their management of these patients.
"We encourage women who have any questions about Essure to contact their healthcare provider."
If you feel you may be experiencing adverse symptoms from your Essure device, please consult your doctor.
For more information about the class action visit the Slater and Gordon website.