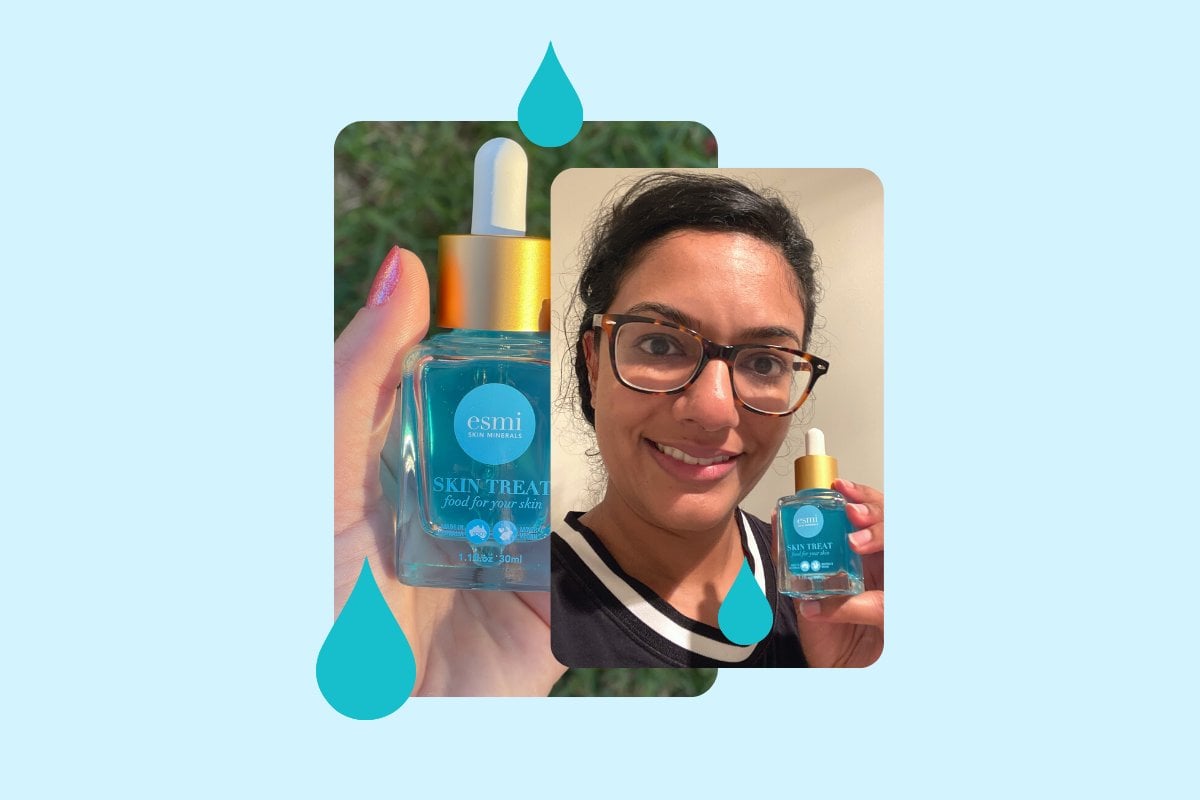 Fact: knowing the distinct differences between skin types is important for treating your skin's needs. Also, fact: those distinctions between different skin types aren't always as straightforward as they seem. 
Oily versus dry skin appears pretty self-explanatory at first. You're seeing that oil on your skin, so you must have oily skin, right? Not always! Turns out oil production can be a bit more tricky, as what you're dealing with could *actually* a side effect of your skin's dehydration.
A quick refresher.
Dry skin produces little to no oil, so the impact tends to be skin that's dry and flaky. And oily skin? She produces oil like Harry Styles produces bangers. Oily skin generally looks shiny, greasy and has larger pores. 
Now, dehydrated skin isn't necessarily overly dry skin.
Dehydrated skin is actually a condition (not a skin type!), where the skin lacks water content. A beauty with oily, combination or normal skin type can have dehydration, and lead to skin looking dull, tight and overproducing oil to compensate for the lack of moisture.
Sound familiar to you? Then opting for skincare products containing humectants (ingredients that attract moisture from the environment into the skin to keep it supple and ~juicy~) is a must.
Some products, like the Hyaluronic Hydrating Serum from esmi Skin Minerals, promise to do some serious heavy lifting for us by combining several humectants – hyaluronic acid, allantoin, aloe barbadensis leaf extract – into one glorious formula to help defend moisture loss.
The result? A quick-absorbing hydrating serum delivering plump skin, minimising lines on the face, and boosting radiance. Basically like a big drink of water for your skin.
YES PLEASE.
We had 250 women from our Mamamia You Beauty Panel put esmi's Hyaluronic Hydrating Serum to a 4 week test, and investigate if it's actually the ultimate skin hydrator we've been promised.
(The serum is Aussie made, vegan and cruelty-free, and contains plant-based ingredients along with actives for ultimate results on all skin types... so we had high hopes!)
The Panel scored it an average of 4.2 out of 5, with 80 per cent of women wanting to repurchase (and 91 per cent saying they'd recommend it!).
Here's what some of our Panellists reported back to us.
Amelia, 31: "I've noticed a significant reduction in acne."
"The biggest difference this serum has made is that my skin feels smoother and more hydrated. I've noticed a significant reduction in acne too, which I was hyperaware of, being that breakouts around the chin area are one of my biggest skin concerns. Big yes to repurchasing and recommending this product!"