Editor's note: Natasha Janssens is the founder of Women with Cents and finance expert. Here, she answers a commonly asked question about entering the property market as a single parent.
Question…
Tash, I feel gypped! I built a house with an ex a few years ago, using my first home buyers grant and he ended up with the house. Now five years later I have full time job and I'm a single parent and it's a lot harder getting a house the second time around.
Do you have any tips to help single parents get into the market?
Answer…
Unfortunately you are not alone! It's hard enough these days to get into the property market with two household incomes and no children, let alone as a single parent – which is not to say its impossible!
My starting point as always, is to first make sure you have the basics sorted (these are even more important as a single parent, because the buck stops with you):
Build up three month's worth of emergency savings
Make sure you have insurances in place should anything significant happen to you
Knock off any personal loans or credit cards.
Then you can start to give some serious thought to your property ambitions.
Here are a few tips to help you on your way!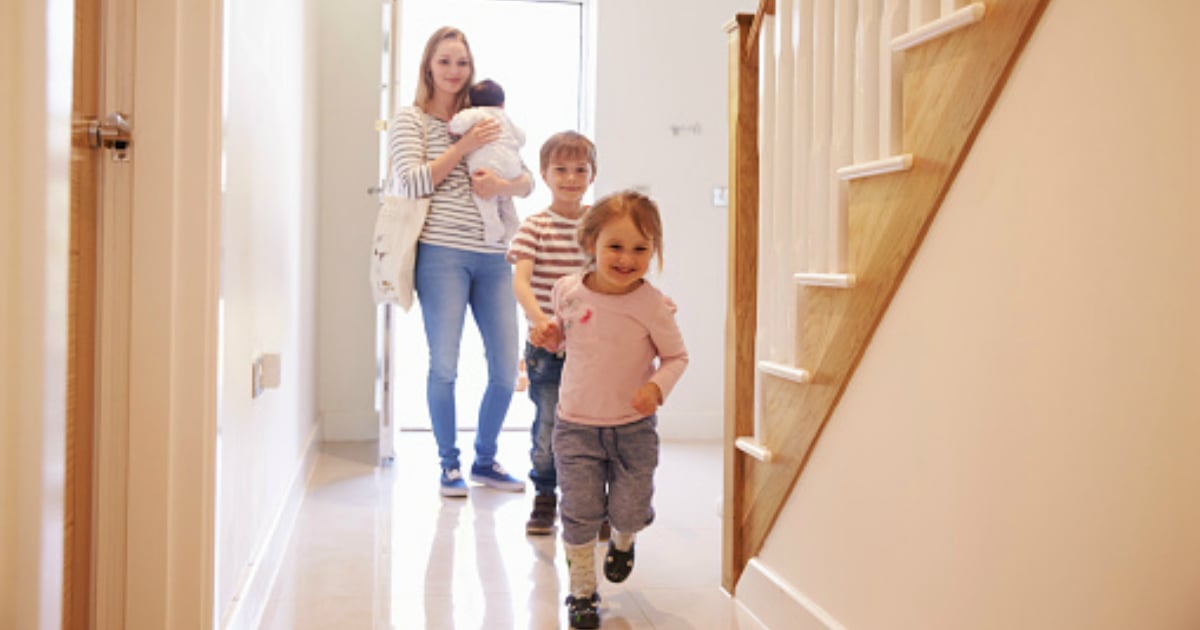 Question # 1: Can you up what you have left at the end of the month?
Consider ways of making extra cash and cutting your expenses. Perhaps sharing a home with another single mum would mean you can both help each other out with costs (and with babysitting!), or maybe you could apply for higher duties at work or change to a better paying job.
Make a list of all the possible options (regardless of how realistic you may think they are) and then work from there.
Question # 2: Could you move somewhere more affordable?
Admittedly, this could be a challenge depending on your custody arrangements, but it could help two-fold.
1. You'll save some money in the short-term as your rent would come down – that could go a long way towards a deposit.
2. When it comes time to buy, the prices will be a bit more reasonable.
Question # 3: House or apartment?
Depending on where you live, aiming to buy an apartment in a few years instead of a house could be a good alternative. Canberra, Sydney, Melbourne are all facing an oversupply of apartments in the coming years which is expected to push prices down.
However, be very careful when buying off the plan. I prefer to look for something already established so that you avoid dealing with unknown building issues as well as any potential changes in lending policy.
Question # 4 : Is property the answer?
Perhaps putting the plans for buying a home in the next five years on hold and investing your money elsewhere (or rent-vesting) could be an alternative option worth considering.
Just be prepared that if you decide to invest your cash it may take 5-10 years (sometimes longer) before you have made enough profit to help you get to that deposit. It all depends on how you have invested your money and how the markets perform.
LISTEN: Mamamia Out Loud discuss the book that might just help you buy a house one day (post continues after audio...)
Whatever you do, remember that owning a home isn't the be-all and end-all and there are plenty of other ways to provide for your family of two (particularly in the current environment with Australia facing a potential recession and plenty of speculation around what will happen with the property market). Nor does renting make you any less of an amazing mum!
So take your time looking after your cashflow and making sure that your desire to buy a home doesn't put you in a position of facing mortgage stress down the track.
This article was originally published on Women with Cents and was republished here with full permission. You can read the original article. You can see more from Natasha Janssens on her website.
Do you have any tips to help single parents get into the market? Leave your answer in the comments below!