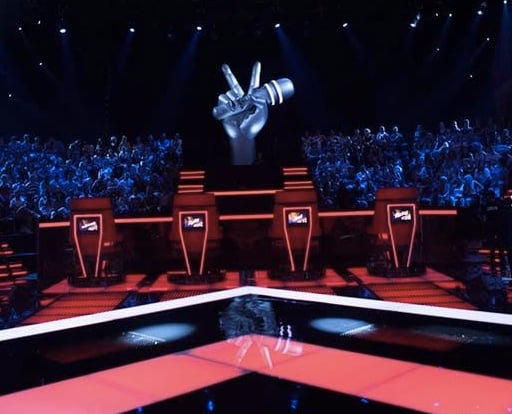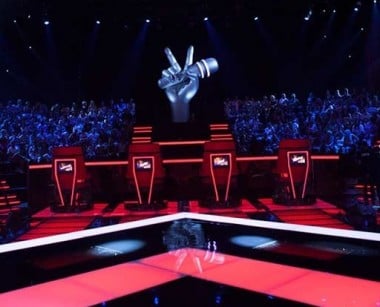 Like a sledgehammer introducing itself to a delicate swan ice sculpture, I'm back with my recaps of The Voice. Did you miss me like the deserts miss the rain and the poets miss the pain? Of course you did.
Onwards!
Straight in, you guys, and we are knee-deep in a positive self-talk montage. Out of the dry ice, a determined blonde leather-clad lady called Louise emerges and she is already mentioning that once Liza Minnelli came to see her sing. To be fair, Liza probably didn't know where she was but still we're already at Liza? Surely that nugget should be squirrelled away for mad mind games later on?
Back story 411 – Louise has been trying to make it in LA for 10 years, mum is all like, "She could have been a lawyer, doctor, anything but she JUST HAD to be a singer." Way to be supportive, mum. Louise steps out on stage like it is an Olympic 100m final (between you and I, she has the calves for it too!) Louise sings, hits some big notes and as a result Joel and Will.i.am turn around. Will says he can make her a superhero and conjures up the incredibly creative character of "Voice Lady". Joel gets his sexy face on and starts mentioning capes. I fear we are a pair of handcuffs, a safe word and one mini tramp away from 50 shades of Madden. Louise picks Will because not creepy. Flash to mum being all emotional and proud that Lou stuck with singing. Not so much with the doctoring now.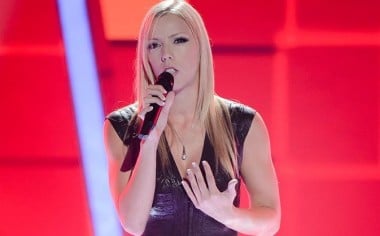 We are back from the break and Will.i.am manages to casually mention that he has a "gadget facility" in LA. He did not confirm he owned frickin' sharks with frickin' laser beams on their heads but I strongly encourage you all to believe he does. He probably calls his crib "The Rhythm Lair" and when he comes up with a mad drum beat he calls Usher and says, "Hey Usher, listen to the mad drum beat, my frickin' sharks with frickin' laser beams on their heads came up with in France last night." The Rhythm Lair has a electrokenetic presence in France and Tokyo, he had his gadget facility build a large tele-porter.