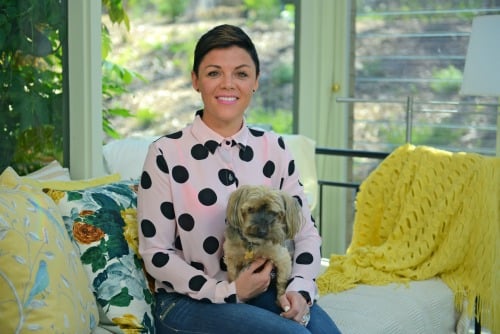 I won't be making this a sappy, emotive love letter because I know Ita Buttrose wouldn't stand for it. This will be a brief, fierce acknowledgement of a woman who has changed the way I look at the world. More specifically, the way I look at the professional world in which I live.
Ita Buttrose (AO, OBE) was the founding Editor of Cleo magazine, and here is a fun fact: Ita is responsible for giving us our first ever nude male centrefold. Yes, Ita was the trailblazer for sealed sections here in Australia. Before the Internet was invented so we could all look at each other's bits Ita had a small strip of glue placed inside her mag so that those who just wanted to read about fashion could maintain their modesty. Ita went on to edit the Australian Women's Weekly and be the first female Editor-in-Chief at the Sydney Daily Telegraph. That is one of the most impressive things about Ita – I respect her courage to be one of the first women to enter and successfully navigate the world of media in a time where it was still very much dominated by men. Sadly, not much has changed on that front but like an impressively dressed, immaculate, regal beacon – Ita still stands.
Just as an FYI, you should know that this series of posts is sponsored by Pandora. But all opinions expressed by the author are 100% authentic and written in their own words.
Ita worked during both of her pregnancies, her second one was while editing Cleo – much to the horror of the Packers. Remember this was a time when women quit their jobs permanently once they were up the spout. Ita became the champion of working mothers everywhere.