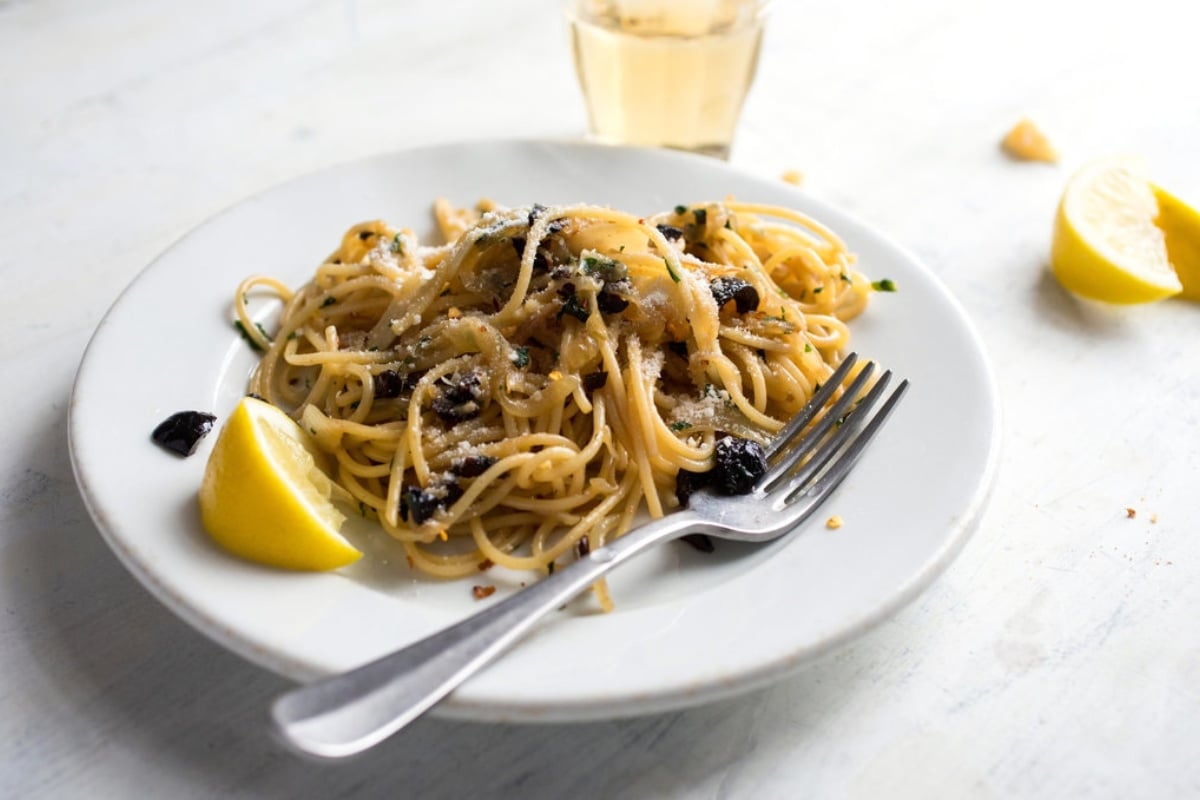 Most pantry pasta recipes assume that you have a pretty bare larder. Made entirely from ingredients you're likely to have on hand, the recipes are usually some minimalist combination of garlic, olive oil, bread crumbs, chui
flakes, and possibly anchovies or Parmesan, or both. Delicious, absolutely, but not reflective of the breadth of even a moderately well-stocked pantry.
This pantry pasta is different: It asks you to reach deeper into your cupboard and fridge, unearthing olives, a couple of onions and that bunch of parsley, spinach or arugula (wilted is fine) you probably have somewhere in there. You'll also need some butter and a lemon.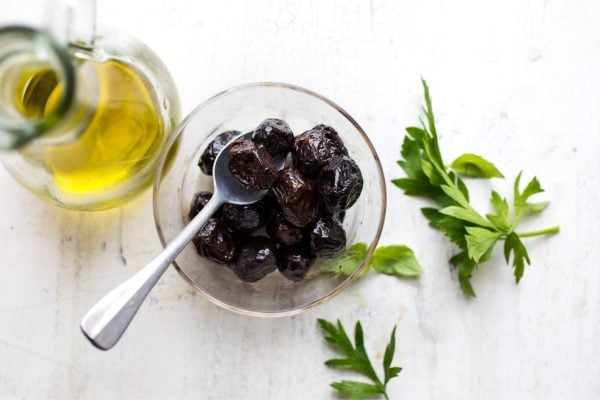 These extra ingredients build flavour, adding a gentle sweetness from the onion that matches the salty tang of olives. The herbs lend freshness, while the butter enriches and the lemon brightens.
And none of the ingredients is hard to procure should your pantry come up short on one. Either swing by the store on the way home, or substitute something you already have. Anything salty and briny can stand in for the olives — capers and canned tuna, for example. If you don't have a fresh lemon, a dash of vinegar works nearly as well.
Even with the additional ingredients, this dish is still fast and convenient enough for any given weeknight, which, when it comes to pantry pastas, is exactly what you're after.