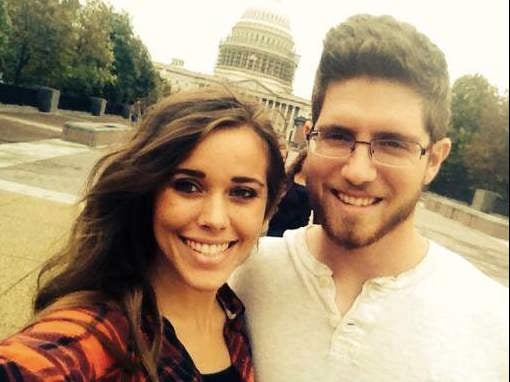 They finally did it. They kissed each other.
Jessa Duggar, 21, and Ben Seewald, 19, stars of the reality TV show Nineteen Kids and Counting, have married after an eleven-week engagement at the First Baptist Church in Bentonville, Arkansas.
Their courtship was arranged by Jessa's father Jim Bob, but the couple declare that their love is a gift from God and in no way feels arranged or forced.
The Duggars follow an extremely religious doctrine, including a courtship followed by marriage, and they are only allowed to be with one another accompanied by a chaperone until this time.
That's why it wasn't until their wedding on Saturday that they shared their very first kiss. They decided to wait until the reception, whilst their 2,000 guests were occupied, to share this very first, intimate encounter.