President Donald Trump has been captured complimenting the French president's wife's appearance in a video posted by the France's presidential Facebook account.
The footage shows Trump, French President Emmanuel Macron and their wives Melania Trump and Brigitte Macron chatting after their tour of the museums at Les Invalides on Thursday.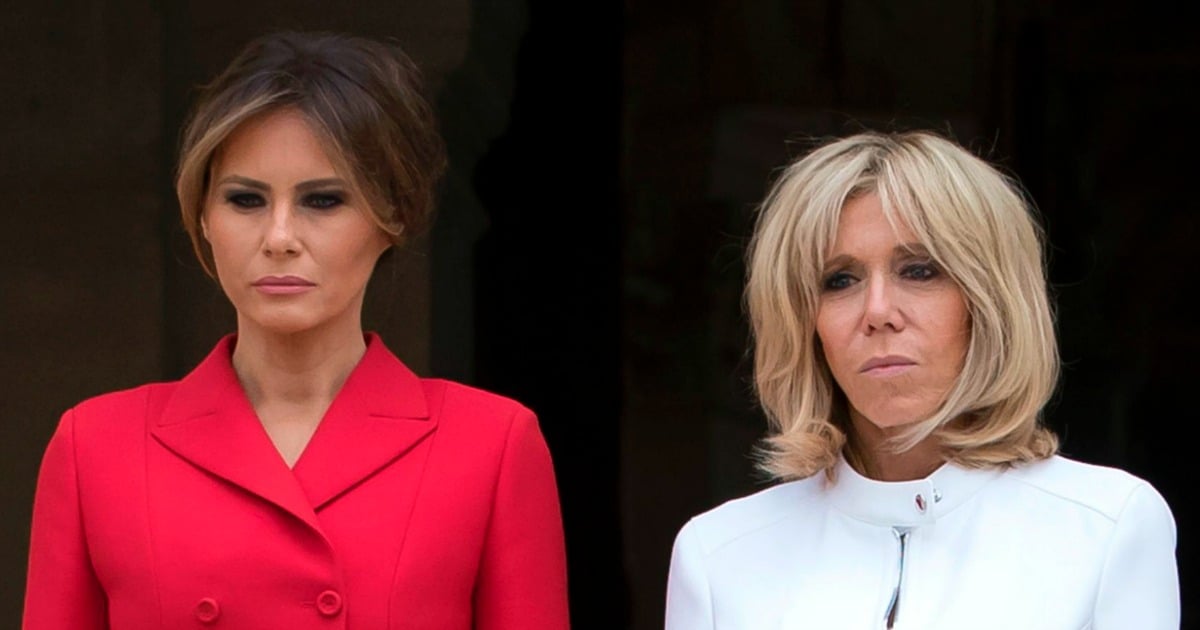 Trump at one point turns to Brigitte Macron and tells her: "You're in such good shape."
He repeats the observation to the French president before turning back to the French First Lady, and remarking: "Beautiful."
Trump's comments were the second uncomfortable encounter between the two, with the US President sharing one of his signature awkward handshakes with the First Lady earlier in the day.
Greeting the visiting couple in Paris, Brigitte Macron outstretched her right hand to greet President Trump before he went straight in for a kiss on the cheek and embrace. He then grabbed onto the First Lady's hand and shook it up and down a few times while still partially embraced.
Brigitte Macron was her husband's former high school teacher and their relationship has drawn international attention because of their age difference.
The comments about the First Lady's beauty and shape have been denounced as sexist, noting that the Macrons' age difference is identical to that of Donald and Melania Trump.