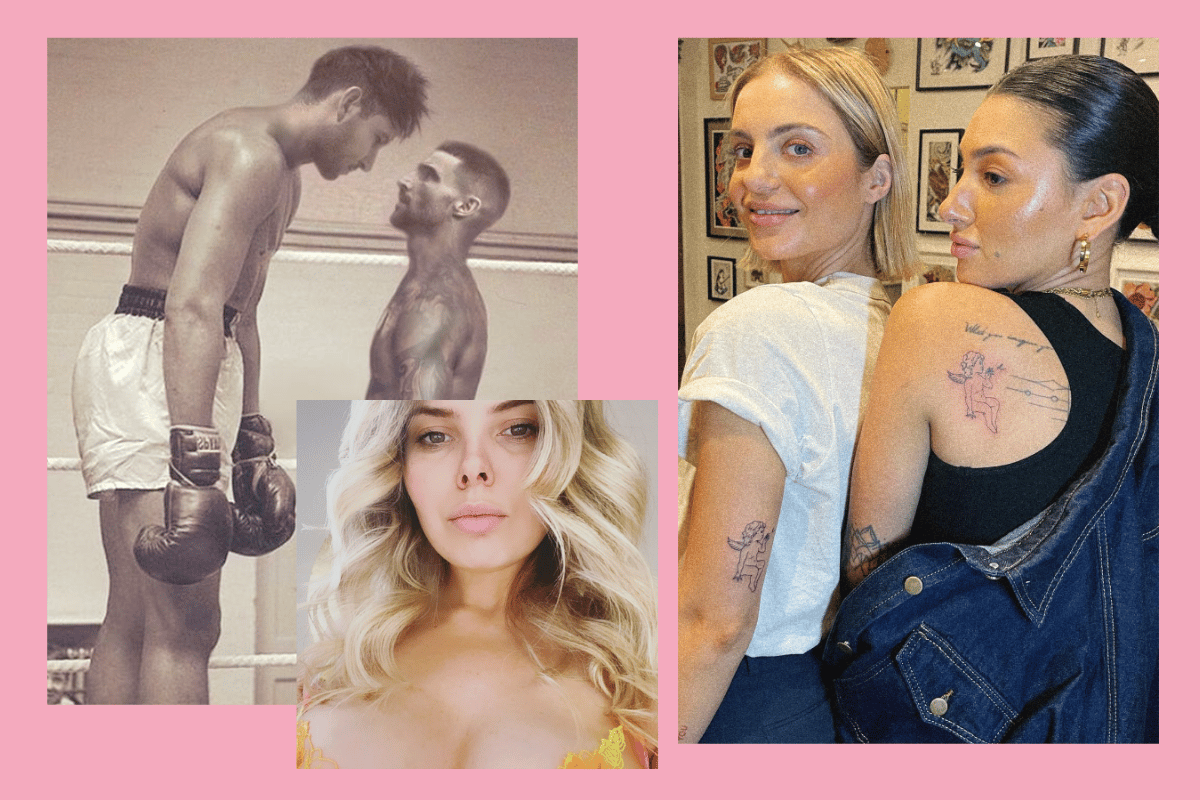 It truly feels like a lifetime since Married at First Sight aired. 
There was drama, smashed wine glasses, 'leaked' OnlyFans photos, gaslighting, manipulation, couples falling in love, couples hating one another - it was a lot. 
Two months on from the finale and plenty of gossip since, the lives of this year's cast look a hell of a lot different. Some are social media influencers. Others are gearing up for celebrity boxing matches. A few have turned to OnlyFans. And two have started their own podcast.
So, to get you up to speed on it all, here's everything that's happened since the finale aired. 
Watch: An extended look back on the drama of Married At First Sight 2022. Post continues below.
Brent Vitiello and Daniel Holmes will be fighting it out in the boxing ring.  
Who could forget the fabulous 'cheating scandal' between Daniel Holmes, Carolina Santos and Dion Giannarelli? The aftermath of it meant Daniel and Carolina were chastised by the majority of their fellow brides and grooms.
And one of the cast members who certainly isn't a fan of Daniel, is Brent Vitiello.
"I can't stand him for the person he is, top to bottom, inside and out," Brent said on the Good B*tch podcast after the show had aired. 
So it's not surprising that the two men have decided to go down the reality TV redemption route and do a charity boxing match, with Daniel writing on Instagram (alongside a heavily photoshopped image) "October 15". 
In an Instagram live, Brent said: "I'm going to fight Daniel. The one who was on the season with us, the one with the Bali teeth. I've heard all the stuff he's saying about me, I couldn't care less. Ask this guy how many times a day I train anyway, so I'm ready."