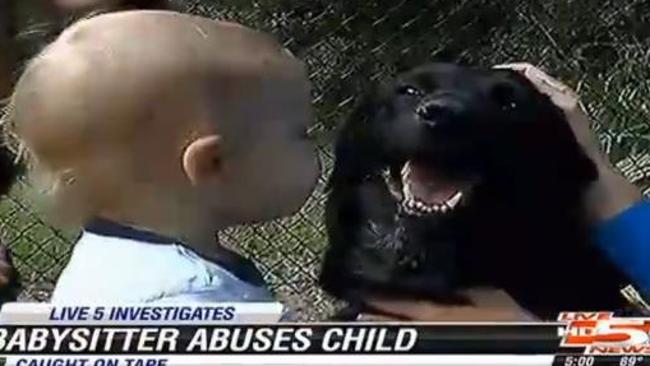 Killian is a beautiful Labrador and German Shepherd mix who normally loves anyone who'll give him a pat.
But he didn't like the babysitter his family had chosen for seven-month-old Finn.
Every time Alexis Kahn, 22, arrived to care for the toddler, Killian would start growling at her. Around everyone else he was his usual, loving self but around Alexis he was agitated and aggressive.
Parents Benjamin and Hope Jordan became suspicious and decided to set a trap for the young babysitter. They placed an iPhone on record under the lounge chair and when they returned home from work, they pressed play.