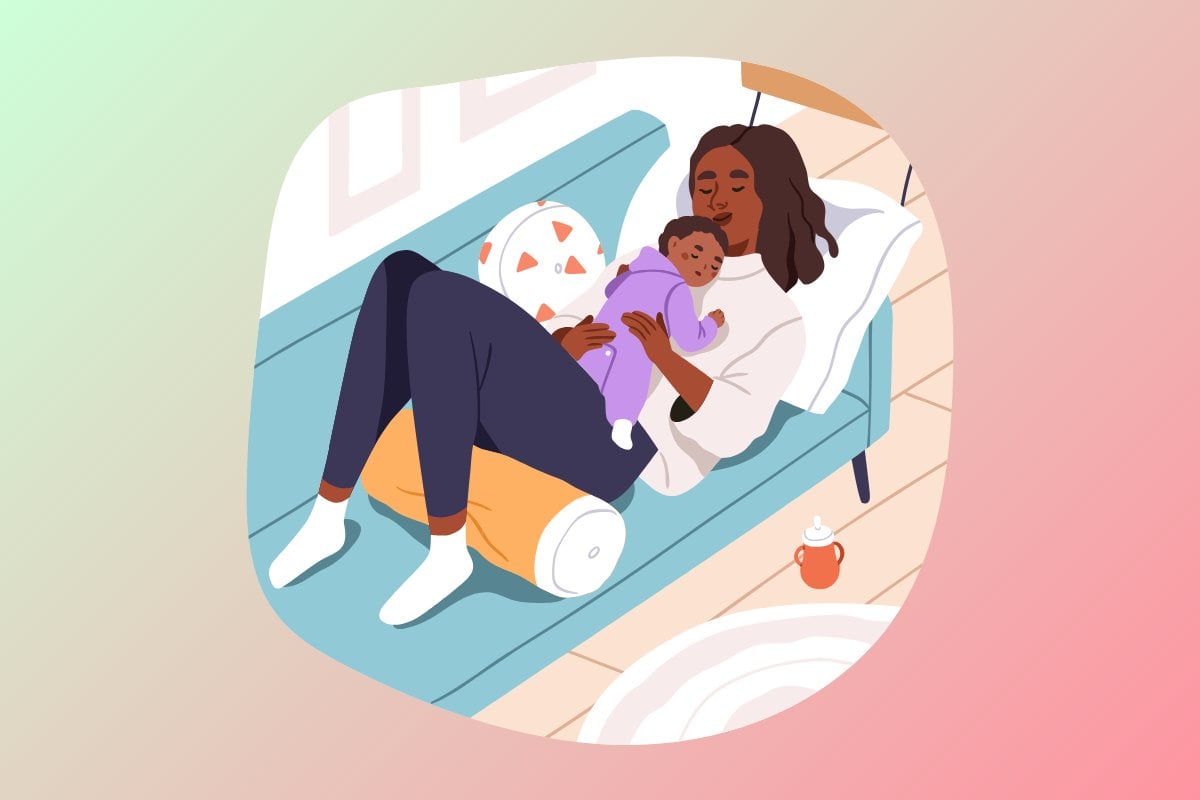 Sleep training, at its core, is about creating a structured regimen that encourages babies to self-soothe and sleep independently. Traditionally, it involved techniques like delaying responses to an infant's cues or establishing strict feed-play-sleep cycles.
The downside? Such methods can inadvertently stress both baby and parents. Traditional approaches often ignored the fact that infants naturally have varying sleep patterns, leading to misinterpretations of baby cues and undue stress for new parents.
Watch: The four simple steps on how we can properly sleep again. Post continues after video.
Introduction to the Possums Sleep Program
Enter the Possums Sleep Program – a groundbreaking approach that sees night-waking in infants as completely normal. Unlike traditional methods which are behaviour-centric, Possums pivots around two biological sleep regulators: the circadian clock and the sleep/wake homeostat. It prioritises rich sensory input and flexible sleeping schedules, shunning outdated ideas of overstimulation. Instead of trying to 'fix' baby sleep patterns, it aligns with them, leading to happier babies and more rested parents.