Coffee orders are one of those things in life most of us don't like to budge on. We like what we like, and yes, if you accidentally give us soy, we will send it back.
But what if you found out your choice caffeinated beverage is actually kind of bad for you? Would that dangerous information prompt you to throw your barista off guard just as they finally remembered your usual?
Maybe. Maybe not. But at least you'll be informed.
It's in this spirit of knowledge that we asked a dietitian to rank our favourite coffee orders from healthiest to unhealthy, separating the cream from the watered down dishwater.
"From a health perspective, research has repeatedly shown that drinking coffee can help to lower blood pressure, reduce blood fats and yes caffeine may even promote fat burning," dietitian and author Susie Burrell tells Mamamia.
"What is important to remember is that these benefits come from the coffee, not the 200mls of milk, sugar and syrup many of us add to our coffee each day."
So, here's how your favourite stacks up. Deep breaths.
Best: Skim latte
For Burrell, ordering a small – we repeat, small – skim latte is a great nutritional choice.
"A skim latte is a good source of protein and calcium for just 100 calories," she says, which obviously means you can get your caffeine hit AND one of those healthy looking protein balls, right? Right?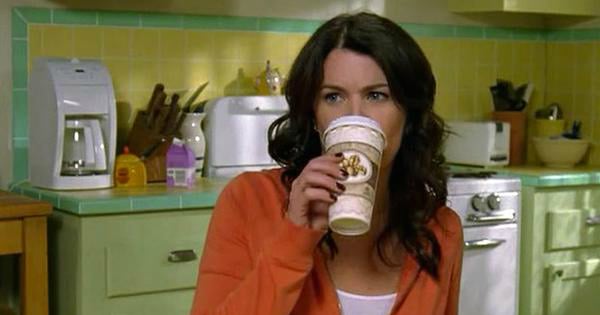 Next best thing: Unsweetened almond milk latte or flat white
"If you can't digest cow's milk, an unsweetened almond milk latte is the next best thing," Burrell explains.
She also identifies a flat white as a good option, coming in at around 120 calories and seven grams of fat depending on which milk you choose.
Also great: Long black or piccolo latte
While long blacks and piccolo lattes contain little to not fat due to their low or non-existent milk content, Burrell cautions not to fall into the sugar trap.