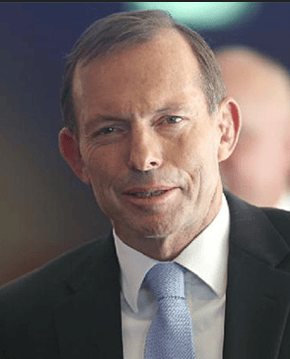 Voter backlash over Abbott government's planned deficit tax.
A Galaxy Poll commissioned by News Corp Australia has today found that on a two-party preferred basis, support for the Coalition has dropped 5.5 percentage points since the Federal Election in September last year. 72% of respondents stated the deficit tax was a significant factor in their change of heart towards the Abbott government, as it represented a broken election promise. Additionally, 65% of those polled disagreed with the government's proposed paid maternity leave scheme, believing it to be a luxury within the current economic climate.

Terrorists quizzed over disappearance of MH370.
Reports out this morning suggest that 11 terrorists with links to al-Qaeda are currently being quizzed regarding the disappearance of flight MH370. Over the last week 10 Malaysians were apparently arrested in Kuala Lumpur, with an 11th suspect detained yesterday. Police have emphasised to the public that they are only looking towards terrorism as one possible lead in the investigation into the disappearance of flight MH370.

Suggestions the Budget will contain measures to restrict the dole for those under 25.
The Weekend Australian has exclusively revealed that the Abbott government's first budget will include measures to extend the period before which young people can apply for Newstart allowance by up to three years. Under the current welfare model, Australians can apply for Newstart when they turn 22. Newstart currently pays $510 per fortnight. Before they qualify for this amount, individuals are currently able to receive Youth Allowance which pays $414 per fortnight. The changes are part of the governments "earn or learn" crackdown on welfare. Such measures are to force young people into training for "real jobs" sooner rather than later.

Landslide in Afghanistan kills up to 300.
A landslide has buried a hillside village in northern Afghanistan, killing up to 300 people. Officials have said the death toll could rise to over 500, however search and rescue missions have had to be stopped due to the village being covered under metres of mud. The Badakshan governer Shah Waliullah Adeeb has said approximately 300 houses are caught under the debris. "We will offer prayers for the victims and make the area a mass grave," he said.