It's been four years this week since we lost our baby at 14 weeks and I've been thinking a lot about that time in our lives again, it's impossible for me not to think about it at this time of year. At 14 weeks the odds of losing your baby are low.
We had announced our pregnancy at the 12 week mark, we were breathing easy thinking we were in the clear. I'd had some bleeding in the first trimester but they couldn't find from where and our baby was growing well, our baby with its tiny, beautiful beating heart who was forming perfectly just the way it should be, waving and sucking it's thumb in ultrasounds. We had plenty of ultrasounds to monitor the situation, plenty of times to bond with our baby, to imagine its future, to fall in love.
The day we went in for a scan and there wasn't a heartbeat is etched permanently in my memory, it's a reoccurring nightmare. You can't breathe, it feels like the room is closing in on you, it's a pain like I could have never imagined. I still feel my soul break when I think back to that moment. It's there forever, the exact moment innocence was lost.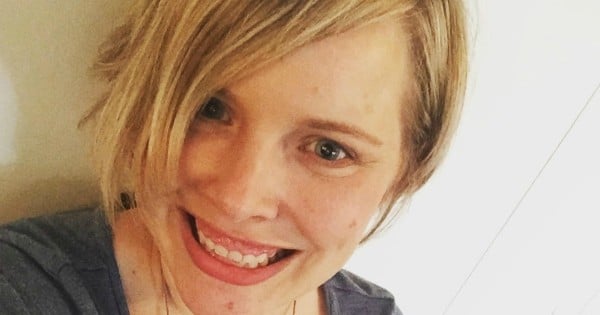 Laura Flanagan Image: Supplied.
My baby wasn't just cells, a product of conception, it was a little person created from love and it was loved fiercely. The grief my husband and I felt was consuming. It was the saddest moment of our lives.
There were a lot of things going on after losing our baby, what I wasn't prepared for was the barrage of comments from well meaning people. These are things that were said to us that we'd encourage people not to say should you ever come into the situation of talking to someone who lost an unborn baby;