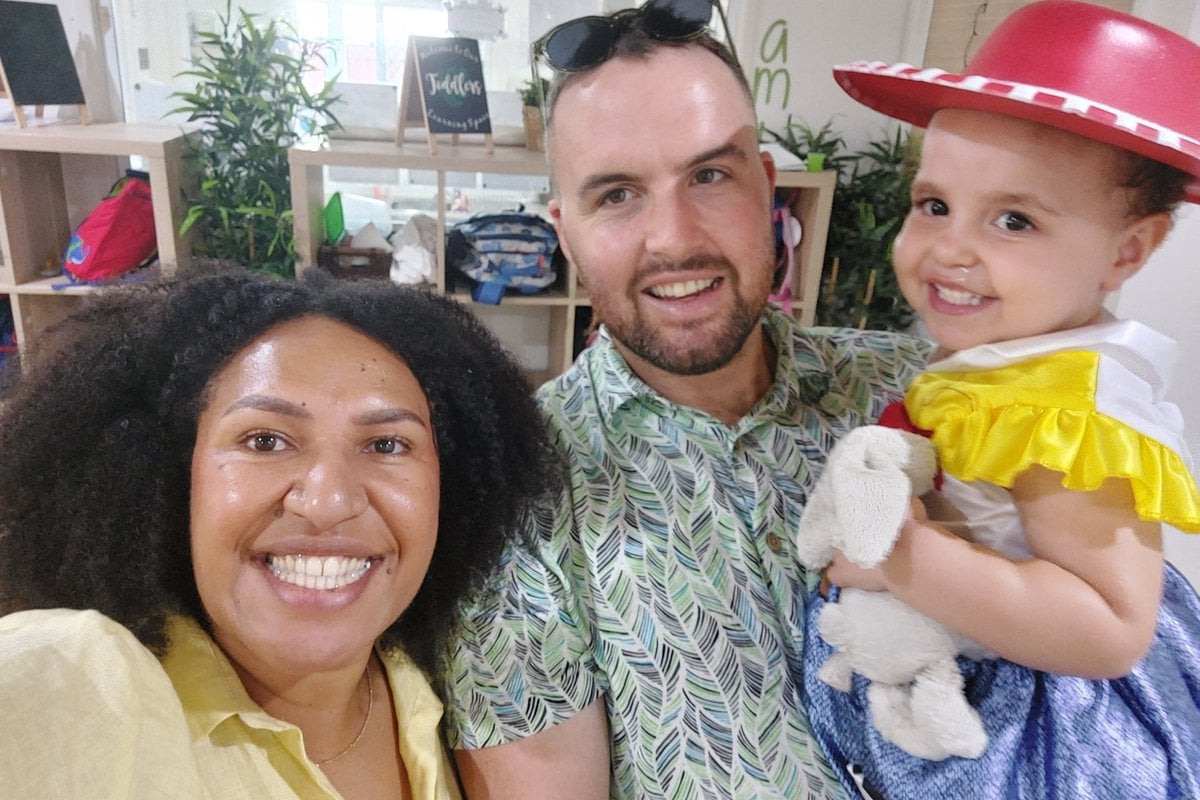 Patti and Joseph were enjoying everything the eastern suburbs of Sydney offered until their beautiful baby Zali arrived in January 2020. 
With no family nearby and exorbitant childcare costs, the couple decided they needed to make big changes.
"I hadn't thought about the true cost of having kids until about a week before Zali arrived," Patti tells Mamamia. 
Watch: Financial advice from money expert Mel Browne. Post continues below.
"I did a budget and was looking at the figures thinking, 'Holy sh*t!' I remember working out that daycare costs in the eastern suburbs of Sydney were almost as much as our weekly rent.
"I realised I couldn't afford not to work and yet half of my pay packet would go on daycare fees."
It was partly because of this realisation that Patti started her finance Instagram account to connect and share with other parents who were interested in the financial impacts of raising children.
"I think it's really interesting, as no one really tells you about all the costs before having kids. Other finance related issues I hadn't understood before Zali arrived were how complex the Centrelink processes are for parental leave and childcare subsidies and how to coordinate everything with my employer's maternity leave."
The shock of all these revelations made Patti a passionate advocate for kids and parents' rights. She became a member of The Parenthood to add her voice to their campaign to get a better deal for children, parents and women. 
"There are all these men in power who make issues like expensive daycare or parental leave seem like a 'women's issue', when it is clearly not. It affects us all, and it needs to change."
While Patti's employer offered part-time hours or flexible working conditions after Zali was born, she wanted to go back to work full time for financial reasons.