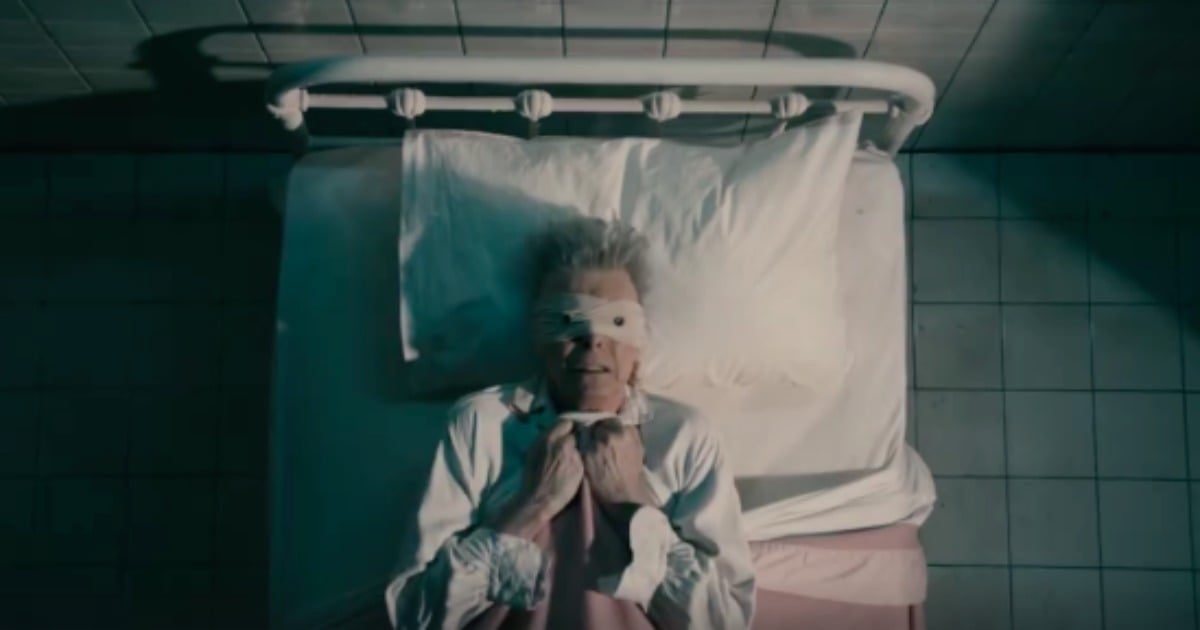 David Bowie was an artist in control of his image from start to finish.
After spending his career as a shimmering chameleon, changing the rules before anyone had ever learnt the old ones, at 69 he said goodbye.
Again it was on his own terms. The video clip for his latest single, released last week, is a farewell – dropping clues of his imminent death for those who knew to look.
The song, Lazarus, was released late last year – but the album Blackstar, and the clip were released to coincide with Bowie's 69th birthday on January 8.
Watch David Bowie's final video clip here:


The clip, which begins with Bowie in a hospital bed where one iteration of him remains for the duration of the clip.
Another can been seen, struck by inspiration, writing furiously at a desk in the same room while a withering skull sits beside him.
It ends with Bowie backing into a wardrobe that closes upon him.
Look up here, I'm in heaven,
I've got scars that can't be seen.
I've got drama, can't be stolen.
Everybody knows me now.
These are the opening lines of Lazarus. A song named for a biblical figure resurrected from the dead.
Diagnosed with cancer 18 months ago, it is now clear that Bowie was preparing to say goodbye for some time.
His producer Tony Visconti posted a farewell on his Facebook page that made the singer's motives clear.
"He always did what he wanted to do. And he wanted to do it his way and he wanted to do it the best way. His death was no different from his life – a work of Art," Visconti wrote.
"He made Blackstar for us, his parting gift. I knew for a year this was the way it would be. I wasn't, however, prepared for it. He was an extraordinary man, full of love and life. He will always be with us. For now, it is appropriate to cry."
Bowie's close friend and sometime collaborator Mick Jagger was one of the many celebrities to pay tribute to him on social media.
While outwardly there appeared to be no clues that Bowie was dying,
His career kicked off with Space Oddity in 1969, and was cemented in 1972 with the birth of his Ziggy Stardust persona.
Space was an early and consistent theme for Bowie, who was a master of reinvention.
Lazarus viewed now is a clear commentary on his impending death.
Look up here man, I'm in danger
I've got nothing left to lose.
The final goodbye of a man, born David Jones in 1947, who would not allow the circumstances of his death to control him, or redefine the way the world sees him.
For Bowie, life on his own terms remained an important pursuit.
Oh I'll be free.
Ain't that just like me?