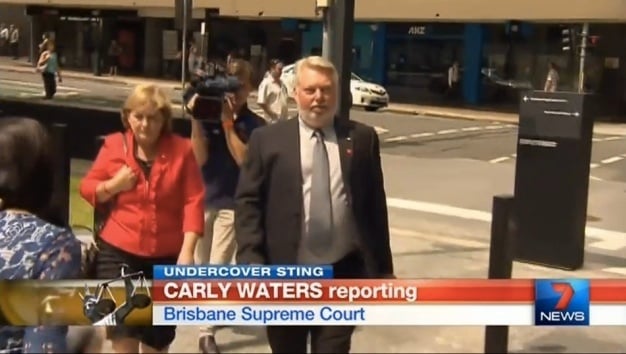 13-year-old Daniel Morcombe went missing in 2003. Today his distraught parents, who have never given up the search for their little boy, heard as a jury found Brett Peter Cowan guilty of murdering Daniel.
The jury found that Cowan, who has been previously convicted of several child sex offences, was guilty of murder, indecent treatment of a child and interference with a corpse.
Cowan was first convicted after attacking a seven-year-old boy in Queensland in 1987. In 1993, Cowan was convicted again, after he attacked a boy in a caravan park in Darwin, and pleaded guilty to deprivation of liberty, grievous bodily harm and gross indecency.
This horrific story has gripped the nation for over a decade, as we have watched Daniel's tormented and lost parents search for meaning in a meaningless world. Today Daniel's father has spoken to the media. Here is what he said:
Ten years ago you made a choice that ripped our family apart.

Daniel Morcombe

Why was he really dumped without clothes? Why was his belt loose and not still looped through his pants? It makes me nauseous for your total lack of respect for a child's life.'

He was a great kid and would not hurt a fly, you have robbed him of 70 years of life.

Nothing about my life today resembles how we enjoy our lives today … we are no longer the same people.

You picked on the wrong family, our collective determination to find Daniel and expose a child killer was always going to win.

I often wonder about the other victims that you have left in your wake.

I have sat watching you in the same court for close to 40 days. throughout that time you have been completely devoid of any remorse than what you did to Daniel.

Sitting in the same room as you revolts me. How you sit there day after day almost frozen in the one position is chilling.

Predators like you cannot be rehabilitated.