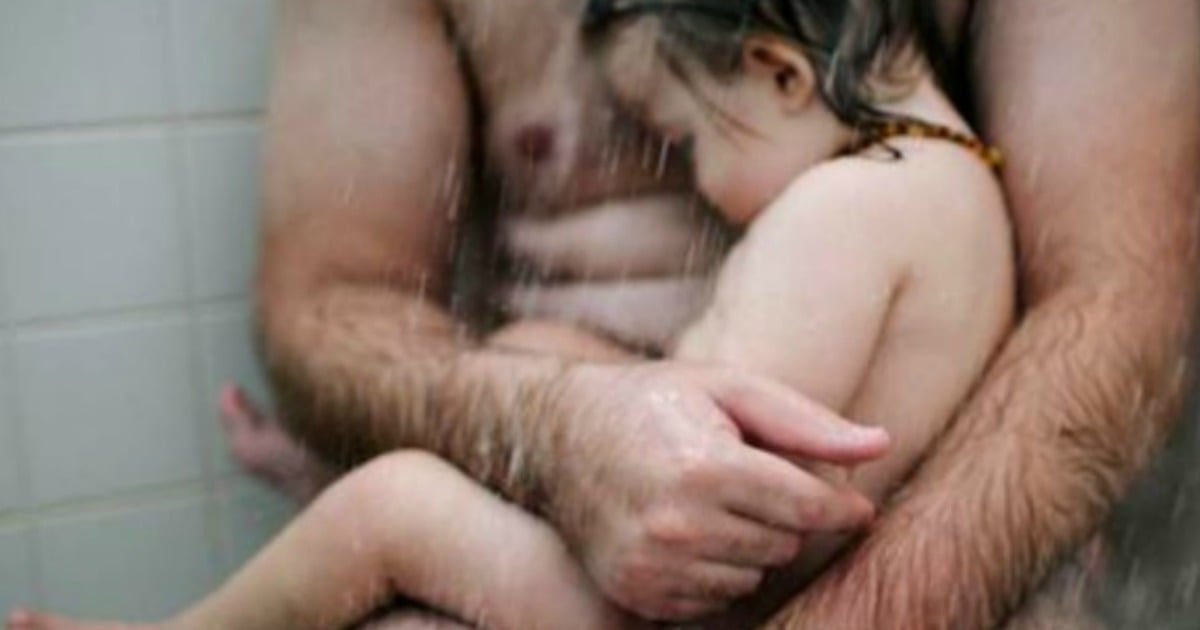 When Thomas Whitten's son fell sick with Salmonella poisoning in 2014, he did what any other parent would do: everything in his power to help his child feel better.
For little Fox Whitten, that meant sitting with his dad in the shower for almost two hours.
When Thomas's wife walked in on the scene, she was so moved she took a photo – and now, that photo is doing the rounds on the internet.
"I snapped a couple of pictures," Heather Whitten told TODAY Parents.
"It was just beautiful. It was not surprising or anything out of the ordinary; it's how he has always been with the kids."