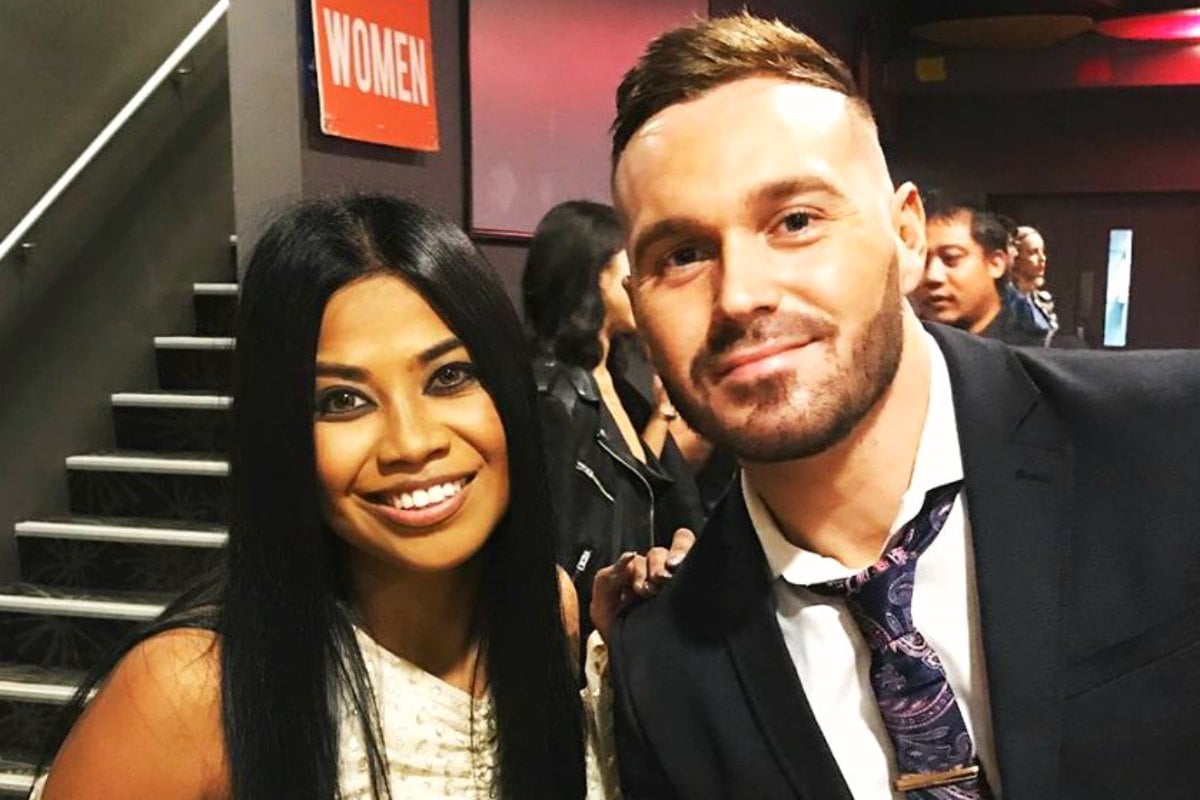 1. "I want our son to be in a happy family." Two months after their breakup, Cyrell and Eden are back together.
Married at First Sight's Cyrell Paule and Love Island's Eden Dally are officially back together. Again.
Cyrell, who is currently pregnant with the couple's first child, is due to give birth in roughly two months. After announcing their split in October, the former reality TV stars were seen holding hands and kissing in Sydney's Crows Nest.
Cyrell, 29, also confirmed their re-coupling to the Daily Mail.
"We're having a baby together and at the end of the day— first and foremost our priority is our son and we always want to be a family," she said.
Eden, 27, agreed, adding: "I want our son to be in a happy family… it's not long now only two months, it's just flown".
Previously announcing their split in October, Cyrell shared a photo of her pregnant belly on Instagram with the caption: "Even if it's just you and me. We'll create our own happiness."
Further reports followed of the couple unfollowing each other on Instagram, with Cyrell also deleting all photos of the pair from her Instagram account.
We can now report that the photos are back on her grid, and the couple are back to being Insta-official. For now.
2. 'It was shocking behaviour.' The Bachelorette's Bill Goldsmith accuses Channel 10 of 'controlling' him.
Bill Goldsmith has lashed out against Channel 10 and Warner Bros. for branding him as the 'villain' during his time on The Bachelorette.
Speaking with Yahoo Lifestyle, Bill accused the bosses behind the reality TV show of being 'controlling'.