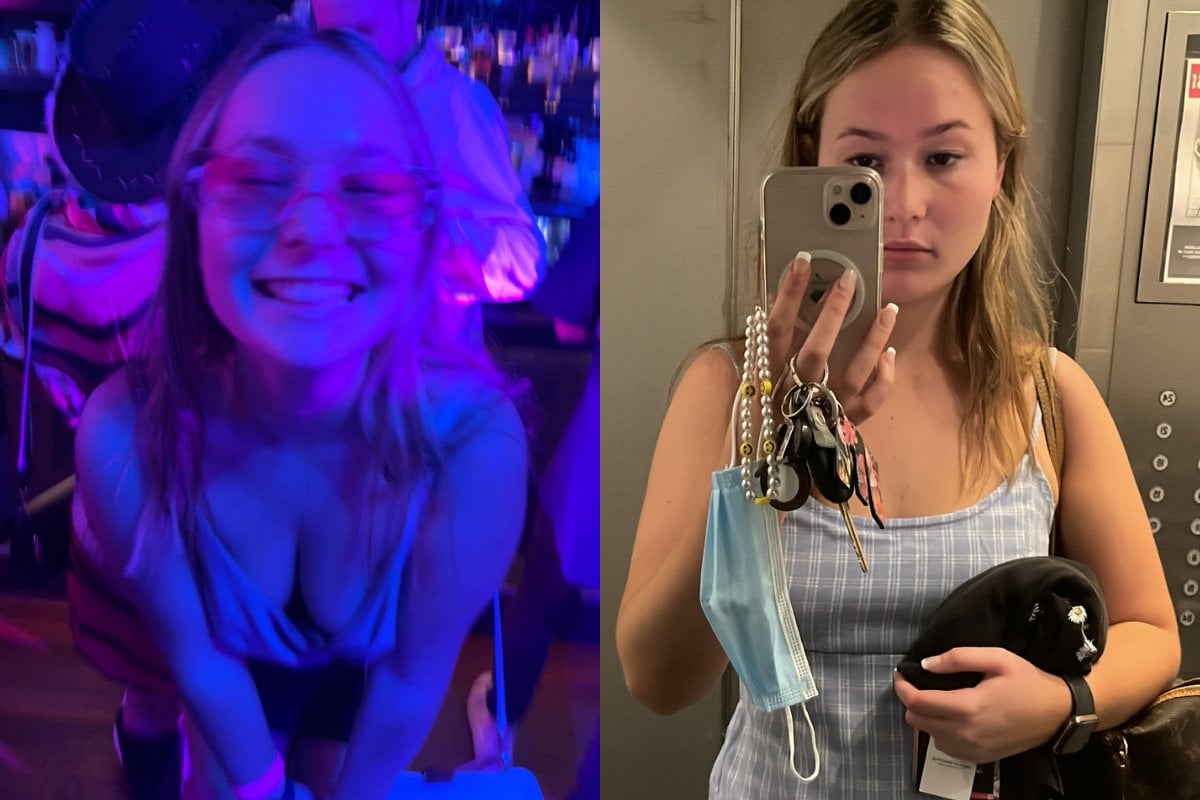 Hi, I'm Emma, and about once or twice a week (on Saturday and Sunday mornings, to be specific), I'm prone to serious bouts of hangxiety.
It might not be a term you're familiar with, but chances are, you're familiar with its symptoms.
Following a night of heavy drinking, accompanying your typical hangover symptoms, is a horrendous feeling of dread, regret, shame, embarrassment, loneliness, and... anxiety.
If you're anything like me, you might spend the day drifting in and out of sleep, trying to forget the previous night's antics. It sucks. So much so, that as the end of the work week looms ahead, the anxiety starts kicking in again for what is to come.
Watch: The five best foods to cure a hangover. Post continues below.
You'd think it would be enough to put me off drinking altogether, but alas, I'm not so self-aware just yet. 
I know, I know, drinking is bad. But it's also liberating, and fun, and a novelty that still hasn't worn off for me two years into being "legal", and I'm not willing to give it up just yet.
I want to enjoy the buzz of getting ready on a Friday night with a seltzer in hand. Because alcohol can be enjoyed and consumed safely. 
So, indulge me for a moment, because this is not a sobriety piece (you can find that here). Today, I'm looking at the ways to get over a rough night — STAT.
It goes without saying, always drink responsibly and stay safe. I do. I'm just severely prone to hangovers and don't fare well on less sleep than usual.
So here are the six things I tried to cure my hangxiety after a big night out.
Before you go out: 
Hydrate.
A key aspect of lessening hangxiety symptoms is first and foremost, lessening hangover symptoms. That's why it's so important to hydrate.
This time around, I prepared for my evening by buying two Powerades, a Bae Juice, and ibuprofen.
"But Emma, what's a Bae Juice?" I hear you asking. 
Bea Juice is a Korean pear juice, and it's been scientifically proven to reduce hangovers.
Yes, really.