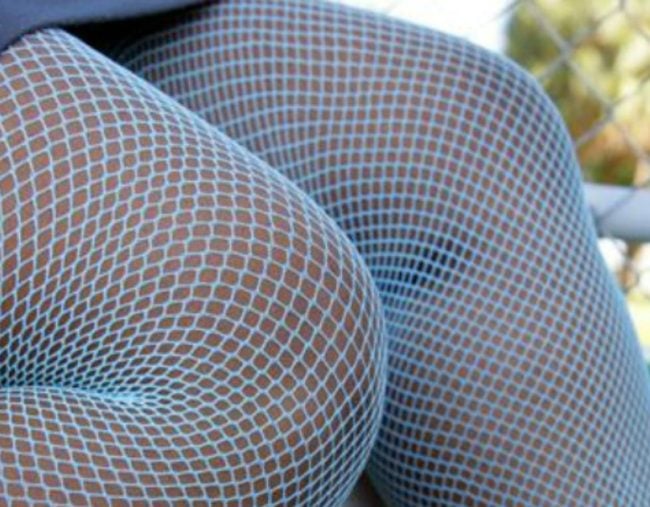 If you've ever ripped a hole in the crotch of your tights because they were too small, then then this post is for you.
We recently showcased a fabulous selection of  wide calf boots, so here's something you can wear underneath them.  Plus size stockings and tights. Hooray!
Here's a quick in the car pic of me loving myself sick in my over the knee fishnets.
As the name promises, this brand is a freakin' rainbow of fifty colours to choose from (and I'm not talking grey!) Sizes go up to EE or 4X and are a nylon/lycra blend. There are0 solids, splashes of colour, pantyhose, and footless tights.