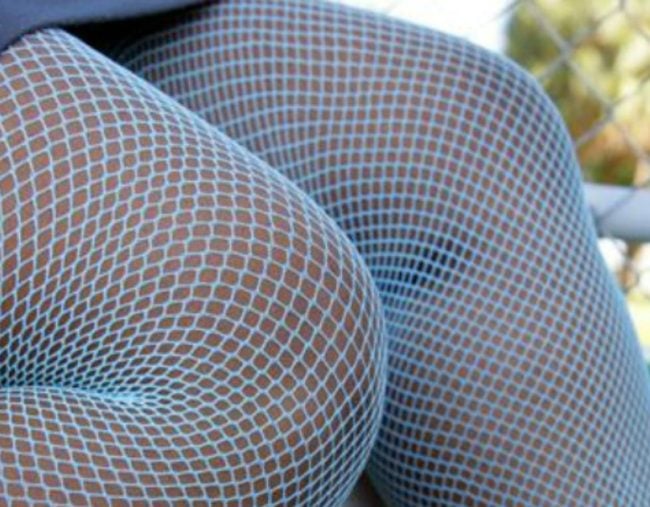 If you've ever ripped a hole in the crotch of your tights because they were too small, then then this post is for you.
We recently showcased a fabulous selection of  wide calf boots, so here's something you can wear underneath them.  Plus size stockings and tights. Hooray!
Here's a quick in the car pic of me loving myself sick in my over the knee fishnets.
As the name promises, this brand is a freakin' rainbow of fifty colours to choose from (and I'm not talking grey!) Sizes go up to EE or 4X and are a nylon/lycra blend. There are0 solids, splashes of colour, pantyhose, and footless tights.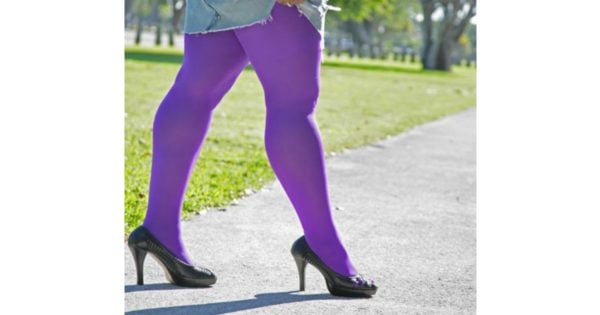 Even the fishnet tights come in 50 colours and go from 1X to a 3X.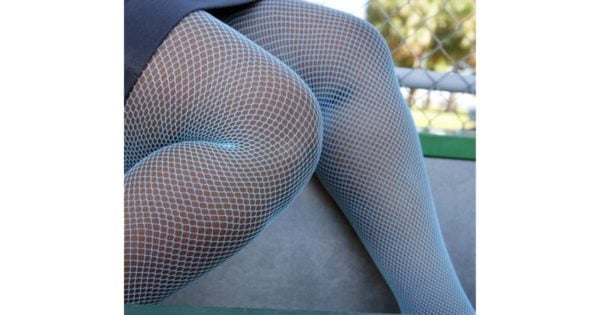 These are your go-to opaque 100 denier full tights. We're talking full leg coverage with ultra stretch. Available in sizes 14-28 in colours lipstick, midnight and shadow (um....that would be black, pink and grey). There's also the footless version, knee highs, and sheerer versions of panty hose and with 20 and 40 denier.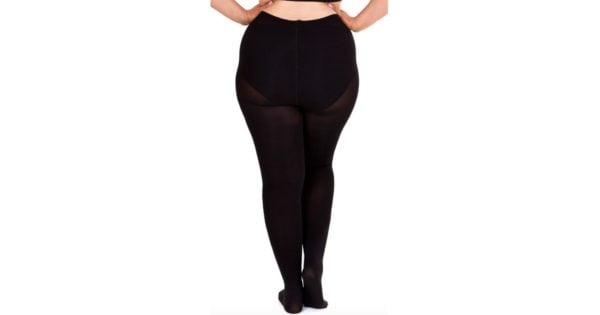 These 80 denier footless tights from City Chic are ankle length and come in black and go to XL (size 22). Sometimes my feet get hot in tights, so I like to wear socks under by boots, these are perfect for those occasions. Or wear them as intended with fun shoes!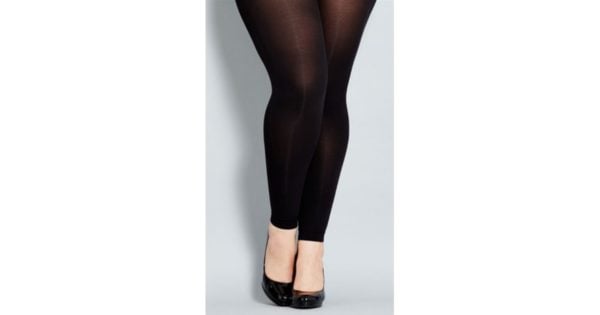 Mock over the knee tights with support. What!? I never even knew these existed.  Wear them under a short shirt and they look like thigh high stockings. Only you'll know they are actually a full brief. Sexy down below and comfort at the top. No worrying that an above the knee style will roll down while you're walking along. The faux over the knee design for the win. Available sizes 18-26.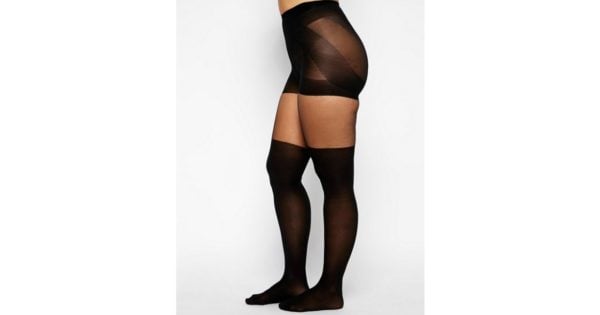 Where's your go to place to buy plus size tights?