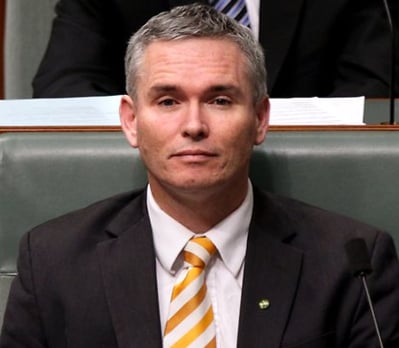 Former Federal Labor MP Craig Thomson was sentenced this morning for defrauding the Health Services Union.
Thomson has received a 12-month sentence, with nine months suspended. That means Thomson will be going to jail for three months.
He was charged with defrauding the HSU of more than $24,000. The former member for Dobell was found guilty of misusing union credit cards to pay for flights, hotels, cash withdrawals, cigarettes and – most controversially – sex workers. The criminal case lasted for more than a year.
Thomson was found guilty of 65 individual fraud charges relating to misuse of credit cards.
Breaking: Craig Thomson to spend three months in jail after being sentenced to 12 months, with 9 months suspended. #auspol

— smh.com.au (@smh) March 24, 2014
Craig Thomson to serve three months of his 12-month sentence for misusing union funds: http://t.co/cfRdcVpo2O#auspol

— smh.com.au (@smh) March 24, 2014
More to come.