Industrial designer Courtney left The Bachelorette in what appeared to be an emotional huff.
Georgia Love asked the 30-year-old to leave after he admitted he simply hadn't fallen in love during their limited time together.
Courtney has since revealed to Mamamia those final weeks of filming were extremely taxing to his mental health.
"It was such an emotional rollercoaster, towards the end I was getting these bouts of anxiety and stuff that I've never, ever felt before and I just wasn't myself," he said.
"I thought, "fuck, what am I doing? This is painful'."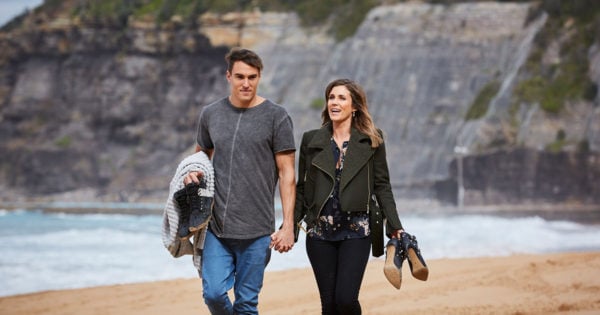 The designer explained his anxiety grew from the idea his time on the show was rapidly coming to an end.
"I was like, why does it have to end…because I haven't fallen in love. Then it was like, why haven't I fallen in love….because I haven't spent much time with her," he said.
"It was more or less me just going over all the scenarios in my head and why I was feeling the way I was. I'm a very deep thinker and that was definitely part of my downfall."